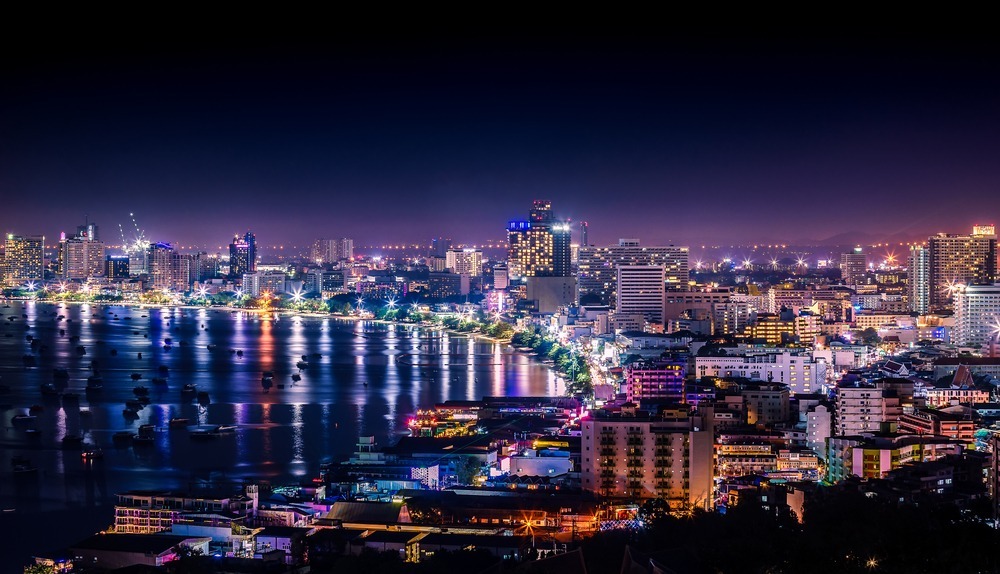 Bring on the Sunshine with the Pattaya Move On program
After more than 18 months of living within the confined comforts of your home, there are bright times ahead with the Pattaya Move On program. To paint a clearer picture of what it is, think of its predecessor program – the Phuket Sandbox model, initiated by the Thai Government and Tourism Authority of Thailand, or TAT.
Pattaya, like Phuket, is relying heavily on an influx of tourists. However, all international arrivals must be fully vaccinated and test negative for COVID-19 during their stay. With over 70% of Pattaya's population already vaccinated to achieve herd immunity, the city is ready to welcome visitors for that long awaited beachside vacation.
Here's just some of the highlights you can look forward to on your trip to Pattaya:
Jomtien Beach
Approximately two hours from Bangkok, the Pattaya Move On program provides the perfect weekend getaway, or even day trip, for Bangkokians to soak up the sun. Book your accommodation of choice near Central Pattaya and the 6km stretch of sandy coastline, Jomtien Beach, if you want to wake up to the sound of the waves in the morning.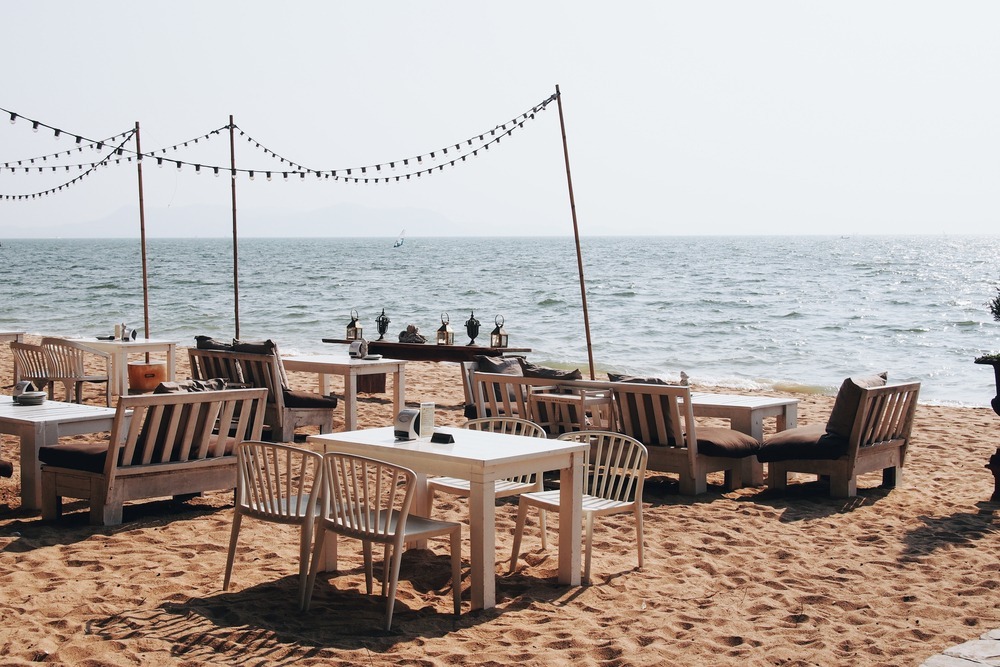 Jomtien Beach boasts many activities. If you're looking for fun and a bit of adventure, watersports await you. All around town, you'll find many scuba diving operators, look for the PADI certified shops offering exotic dive trips to coral islands off the shores of Pattaya, or simply rent some fins and snorkeling gear yourself for a quick swim. Windsurfing, kiteboarding and jet skiing are also available all day when weather permits.
Biggest Waterparks
Another great recreational activity which can be enjoyed by all family members is a day at the waterpark. Pattaya boasts some of the biggest waterparks in all of Thailand, including the newly rebranded Columbia Pictures Aquaverse, with state-of-the-art rides and themed attractions from Hollywood blockbusters such as Men in Black and Ghostbusters. If you prefer something more cultura, then head over to Ramayana Water Park, currently the biggest in Thailand at over 170,000 square meters.
The Glass House
While enjoying these fun activities with your family, friends or loved ones, you'll eventually succumb to your building appetite. The choice of restaurants and cafes is vast – if you're looking for a quieter beachside area to eat, drink and relax, the Glass House at Najomtien will be just what you need. The restaurant offers fresh seafood, Thai and international menus, and is the perfect place to watch the sunset.
Shopping Malls
However, if you prefer the lively city atmosphere of Central Pattaya, a stroll along the infamous beach road will cater to all your needs. If you're feeling hot and humid, there are a number of mega-size shopping malls to cool down, eat and shop in with the family. Some familiar ones include CentralFestival that contains all your favorite brands such as Zara, H&M and Calvin Klein. Other attractions include the SFX cinema complex, food hall, department store and tech hub. Another mega-mall recently built near the Dolphin Roundabout is the airport-themed Terminal 21 shopping mall. Similar to Central in what it has to offer, the experience is uniquely different as each floor inside is decorated in the theme of touristic cities around the globe – such as Paris, Tokyo and Venice.
Rooftop Bar & Restaurant
As the day gradually passes, Pattaya's charm begins to glimmer. Known for its happening nightlife, there is a venue for all. Why not start with a romantic sunset dinner or cocktail drinks on top of the many sky bars and restaurants overlooking the city. A current hotspot for the Thai and international crowd is Pippa, located on the rooftop of Mytt Beach Hotel, separated into three zones – dining, Pippa's secret (speakeasy) and the sunset bar with a live DJ playing your favorite tunes from house to hip-hop.
Walking Street
We move on to our next stop on this weekend getaway, taking you to the beating heart of Pattaya's nightlife – the Walking Street. Well-known by Thai locals and foreigners all over the world, this kilometer long road offers not only bars and restaurants, but all the flavors and dazzling entertainment you'd expect to find at this beachside venue. Visitors can get here by walking along the beachside road or hopping on the "songthaew" (seated pickup trucks). Depending on your style and mood, you can enjoy a cold beer while watching talented bands perform live, or venture into the night clubs for a more exhilarating experience.
The Best Massage to End the Day
After an eventful and physically taxing day soaking up the sun and enjoying Pattaya's bustling nightlife, it is time to reward yourself with the best Pattaya has to offer for mind and body rejuvenation at Let's Relax Spa. With three branches across the city, they're easily accessible, offering a wide variety of treatments from the traditional Thai massages to Dr. Spiller's 10 Step Facial soothing massage, a pampering ritual that will revitalize your skin.
Your Pattaya Move On trip is now complete, hopefully leaving you feeling refreshed and recharged with a big smile and happy heart from a massage in Pattaya