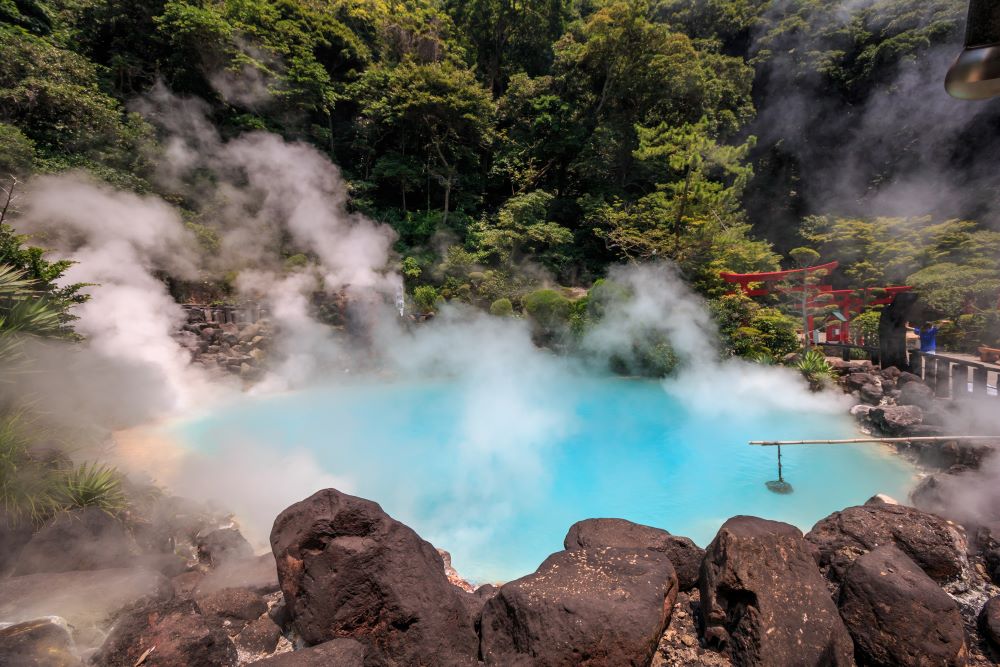 Many people in Thailand know about the benefits of Thai traditional massage, but what about Japanese onsen traditions? The practice of bathing in an onsen can also help you to relax and provide many health benefits.
The Let's Relax spa location in Thong Lor now offers onsen baths in addition to our many massage treatments. This article will tell you about the benefits of using an onsen and how to enjoy both onsen and massage treatments together for an amazing combination spa experience that will help you feel fully rejuvenated.
What is an Onsen?
An onsen is a hot spring bath that originated in Japan. The Japanese have used naturally occurring hot springs for centuries as a place to bathe and relax. Traditionally, these hot springs were thought to have healing capabilities that helped warriors recover from their battle wounds and everyone to cleanse their bodies and minds.
Onsen therapy has been valued in Japan since the Middle Ages up to today. Most of Japan's onsens are fueled by hot water that bubbles up from the ground due to the high volcanic activity all around the country. Today, not all onsen need to be built over natural mineral springs but traditionally, they feature natural spring water of at least 25 degrees Celsius with a minimum concentration of minerals that provide certain health benefits.
Benefits of Onsen
There are many reasons that people enjoy onsen baths. While they may not actually heal wounds, they have many health benefits.
Stress Reduction
One of the top reasons people visit onsen is to let the stress and anxiety of their lives melt away. Not only does the warm water help to relax your muscles to reduce physical stress in the body, but the tranquil onsen environment gives you space to relax your mind as well.
Increased Blood Circulation
The warmth of the onsen and many of the minerals the water contains can help to promote blood circulation, bringing more oxygen and nutrients to your muscles. This may help your body to speed up its natural healing processes.
Pain Relief
Individuals with muscle soreness or joint pain can find relief when they spend time in an onsen. Many onsens have a few different pools with different water temperatures, so you can find the perfect environment for you. Warm water can soothe aching muscles, while cold water can help rest joints that feel strained.
Improved Skin Health
The minerals present in onsen water can provide a variety of benefits to the skin. In addition to promoting soft, smooth skin, these minerals can benefit people with skin conditions like eczema or psoriasis. The water's minerals help to soothe irritation and leave you feeling refreshed.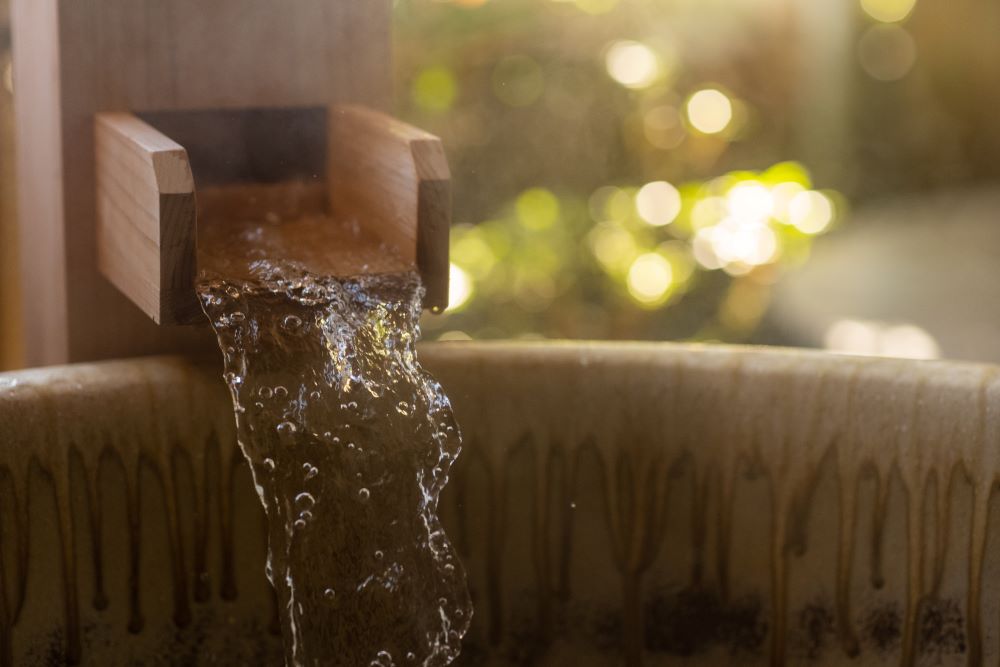 Massage with Onsen
A combination massage treatment and onsen soak is a great way to fully pamper yourself at the spa. If you decide to get both treatments, be sure to schedule your time in the onsen first.
It is essential that the hot springs are kept clean, so all guests need to shower thoroughly before entering. Since many massages involve oils, it is best to get your massage treatment later so that none of the massage oils will get in the onsen.
Additionally, spending time in the onsen is the perfect way to loosen up your muscles before your massage, so it is as effective as possible in promoting relaxation. You should plan to spend no more than an hour in the onsen. During your time in the onsen, you can spend short periods in a variety of baths according to your preference.
Visit a Bangkok Onsen
If you are ready to try an onsen for yourself, check out the Let's Relax onsen spa in Bangkok. Our Thonglor location is ready to welcome you into a unique relaxation experience. Our baths are enriched with minerals from Gero spring in Japan that will leave you feeling fully pampered and refreshed. Pair an onsen visit with one of our massage treatments or get full-day access to our other relaxation facilities, including saunas, Himilayan hot stone bed baths, or cool-down rooms. Book your own afternoon of relaxation through our website today.