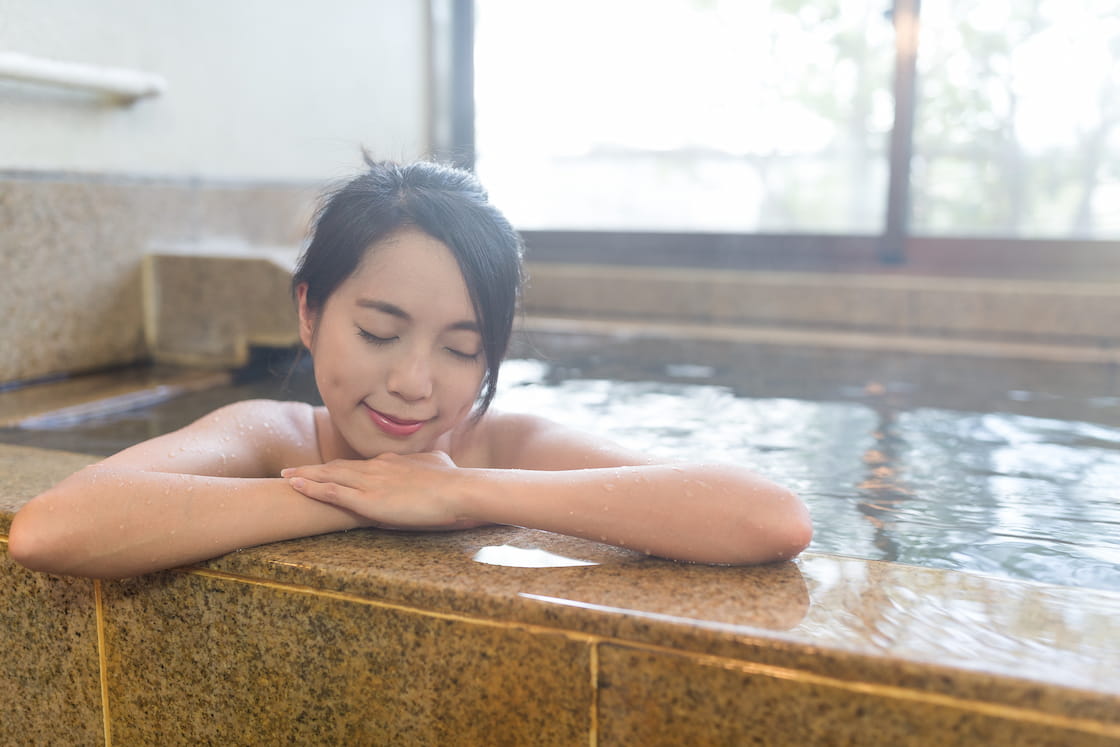 The health benefits of onsen may be one of the reasons why it's an integral part of Japanese culture. Visiting the onsen, which means "hot springs" in Japanese, is a time-honored tradition that dates back to the legendary samurai warriors, who would go to the onsen to heal their wounds. It turns out this practice has some scientific basis, which we'll discuss in this article.
To officially be considered an onsen, its waters should have a temperature of 25 degrees Celsius or higher and contain a certain amount of minerals substances such as iron, manganese, hydrogen, iodine, fluoride, sulfur, bicarbonate soda, radon, radium, and others.
Most onsen places typically have an indoor bathtub, an open-air bathtub known as a rotenburo, and an area for washing. Some onsen may also have additional facilities like a cool-water bath or a sauna like Let's Relax onsen spa along Sukhumvit in Bangkok.
Health Benefits of Onsen
A visit to an onsen has plenty of benefits, especially health and therapeutic ones. We've listed down the common benefits that make onsen popular:
Keeps your body clean
Bathing and soaking in an onsen removes dirt and impurities from your body. Before entering the onsen pool, you need to take a shower with soap and shampoo to make sure you are clean. Doing this is as much a ritual as it is good hygiene.
Promotes relaxation and sleep
The onsen is a place of relaxation for many and is an excellent place to de-stress. The hot water allows you to feel light and buoyant, which helps to relax your body and release tension. Water that's 37-40 degrees Celsius stimulates the parasympathetic nervous system, slowing down the heart and breathing rate and increasing relaxation, allowing for easier and deeper sleep.
Improves blood circulation
The water contains minerals such as calcium and sodium bicarbonate that, when absorbed during bathing, improve blood flow and oxygen distribution around the body and help lower blood pressure.
Lessen joint and muscle pain
The heat from an onsen bath helps to decrease pain sensations by soothing strained muscles and joints. The heat of the water expands blood vessels and helps to lessen inflammation and pain from tired and swollen muscles.
Burn calories
Even though you're not moving much, the onsen's thermal heat makes it a high-energy consumption activity which helps speed up your body's metabolism and burn calories. For instance, a 20-minute stay in an onsen with a 42-degree Celsius water temperature has been found to burn over 220 kilocalories.
Improves skin conditions
The mineral content of onsen water gives it healing properties. It contains silica, which smooths and softens skin, and sulfur, which helps with skin problems such as acne, eczema, and psoriasis. The sulfur can also help cuts and wounds heal faster. The water vapor is great for detoxifying and moisturizing the skin, giving your skin a healthier glow as well.
Boosts alertness and activity
Water with a temperature that's 42 degrees Celsius and higher will stimulate the sympathetic nervous system, resulting in feeling more alert and energized.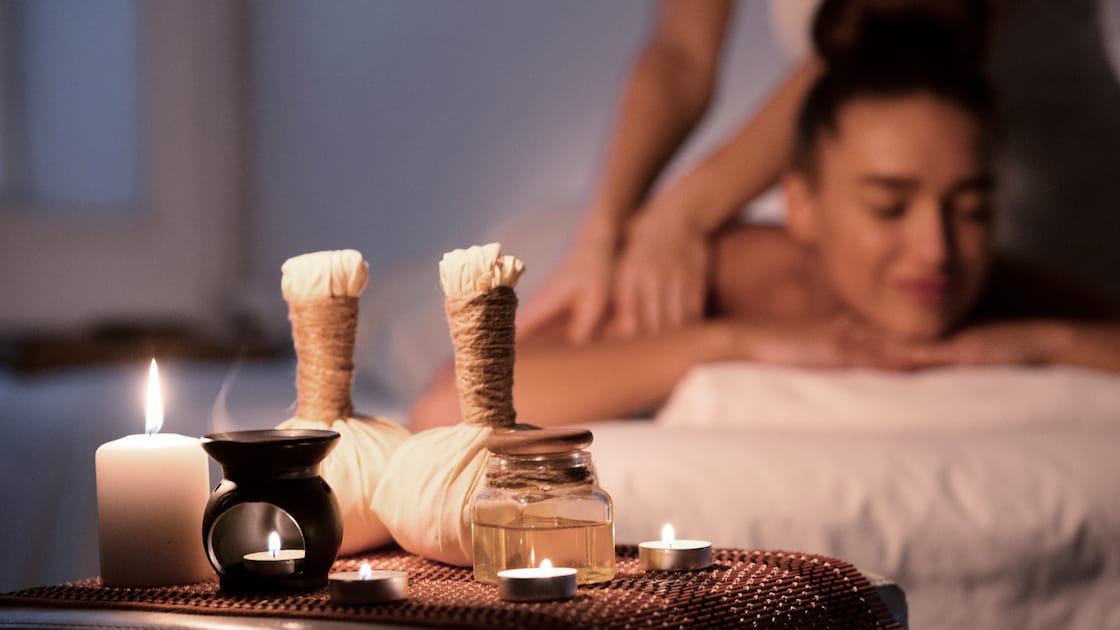 When and Where to Experience Onsen in Bangkok
To experience the optimal benefits of onsen, we recommend visiting the onsen 1-2 times a day for 3-10 minutes each visit, and increasing to 2-3 times a day for 10-20 minutes when you are used to it.
If you're looking for a good-quality onsen experience in Bangkok, Let's Relax Onsen and Spa offers hot baths enriched with minerals imported from Gero Hot Springs, one of Japan's most famous hot springs. The water from Gero hot spring is known as the "water of beauty" because people who bathe in its waters get smoother skin as a result. The water from Gero is also known for its medicinal properties, which protect, heal, and rejuvenate the body at the cellular level.
Our onsen guests also have full-day access to spa facilities such as the sauna and steam rooms, warm Himalayan hot stone bed baths, and cool-down rooms. Aside from onsen, our family-friendly spa provides a range of massages and spa packages such as Thai massage, aromatherapy oil massage, and foot massage. We are known for quality massage and services with world-renowned Thai hospitality our certified therapists provide.
Let's Relax treatments are meticulously designed to take our guests to the height of relaxation and stress relief. Our complementary spa packages allow you to enjoy spa treatments that address your needs.
Feel the therapeutic and health benefits of the Japanese onsen bath in Bangkok at Let's Relax Onsen and Spa Thonglor. Book an appointment for an onsen experience today.