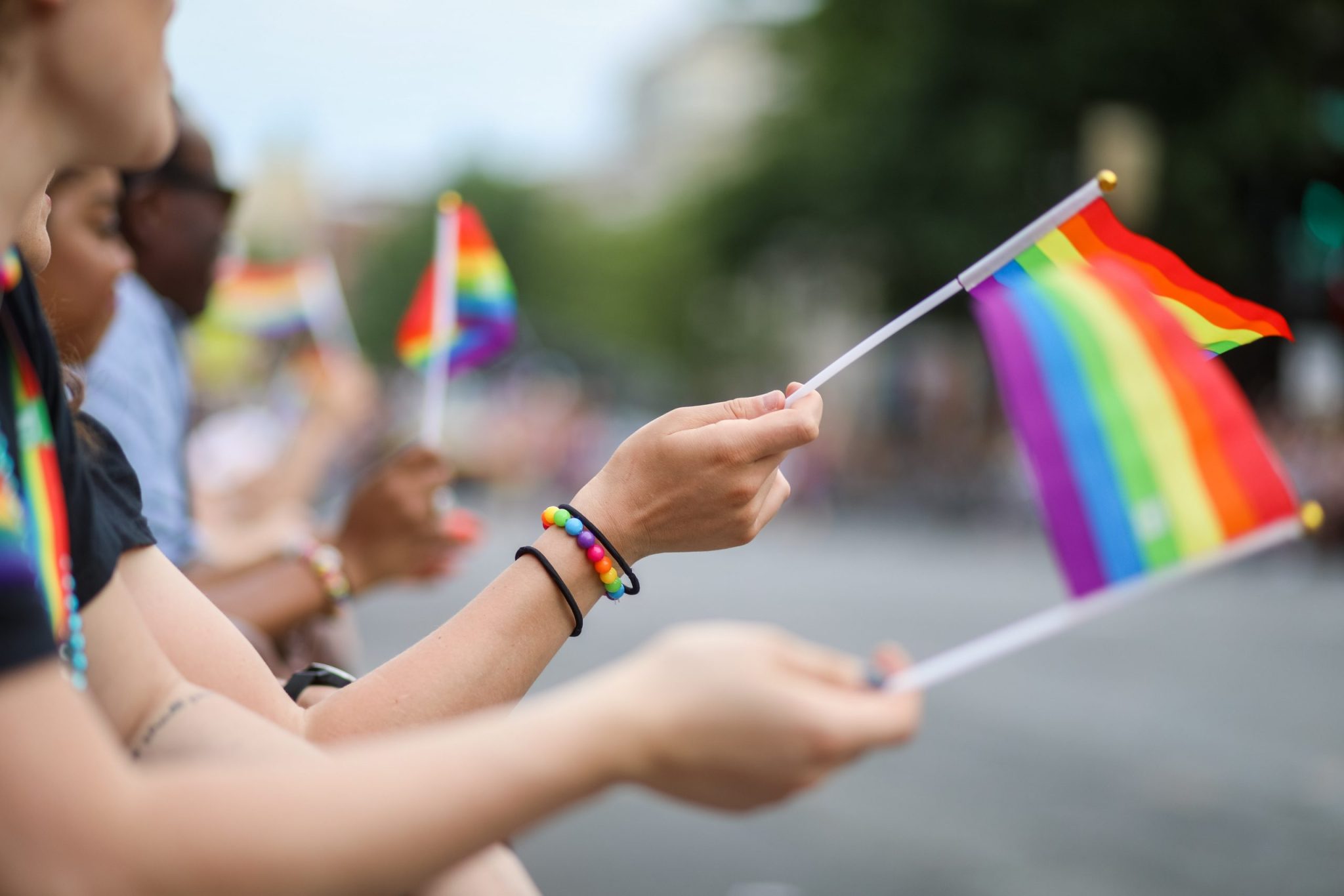 June is Pride Month, a wonderful time to express yourself and show gratitude for happy relationships. With Thailand hosting its very first pride parade this year, there is much to celebrate. A great way to show your partner you care and to unwind after an exciting celebration is to book a couple's spa day. Let's Relax has many rejuvenating treatments that are perfect for couples.
Aromatherapy Oil Massage
Aromatherapy oil massages use ancient pressure point techniques to loosen sore muscles and increase circulation. This is complemented by the fragrant scent of special essential oils rubbed onto the skin. These oils are derived from herbs and flowers that have healing properties. Oils rubbed on the skin not only enhance the massage experience but release a pleasant aroma that calms the senses and eases the mind.
Getting an aromatherapy oil massage is a truly luxurious experience that makes use of multiple senses to calm your body and your mind. This is the perfect treat for a special occasion and is a fantastic addition to any romantic date with your partner. Spend time together as you enjoy a refreshing massage experience.
Dr. Spiller Facial Treatment
Our Dr. Spiller Facial Treatment is uniquely developed with ten steps to cleanse and rejuvenate your skin for the ultimate pampering experience.
First, your therapist will fully clean your face, then the treatment begins with an aloe vera concentrate ampoule of your choice. There are various options especially designed for different skin types. Sit back and relax as our therapist pampers every inch of your face with eye contour gel, apricot lip balm, honey and St. John's wort cream mask, and aloe vera gel.
These treatments each provide their own benefits, helping soften the skin, improve hydration, and reduce inflammation to give your skin a healthy, youthful glow. After these treatments, therapists will gently massage your face to relax facial muscles and improve blood circulation using an aloe night cream that promotes elasticity. Finally, they apply an aloe day cream that protects your skin and prevents moisture loss.
This treatment is a great way to treat yourself and restore your skin after spending time in the sun. If you attend any outdoor Pride events, the Dr. Spiller Facial Treatment is a wonderful way to help your skin heal from sun damage and restore moisture.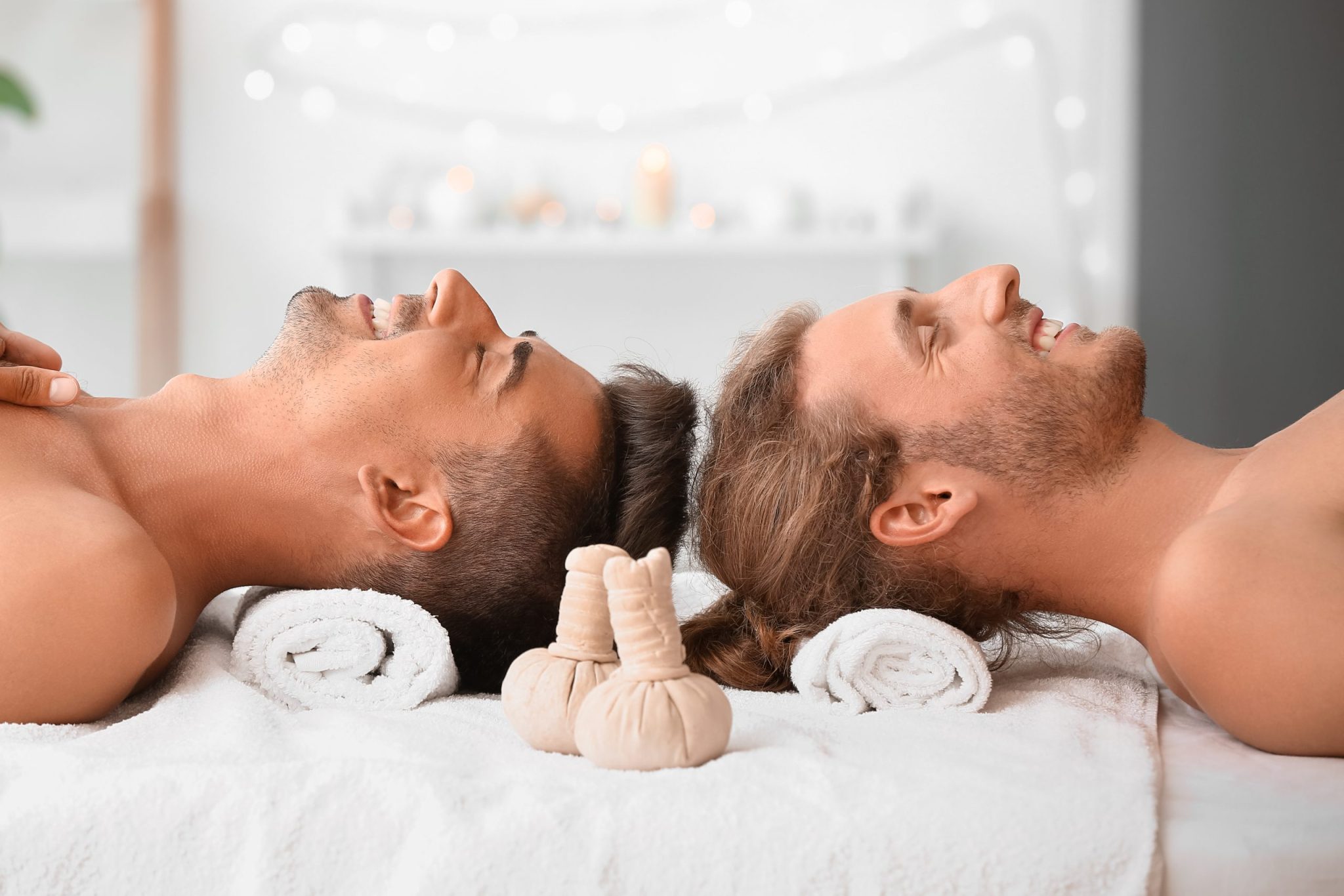 Onsen
Let's Relax Spa in Bangkok now provides an onsen experience for visitors. Onsen are hot mineral baths that originated in Japan, and ours are enriched with authentic minerals imported from Gero, Japan. This fortified water helps heal aches and pains and rejuvenate the body and mind.
Onsen guests get access to our baths, sauna, steam room, Himalayan hot stone bed baths, and cool-down rooms. These different options allow you to take your time and spend as much time as you need to rest your muscles and feel fully refreshed.
Foot Massage
If you've ever spent a long time walking or standing during an event like the Bangkok Pride Parade, then you know how tired your feet can feel. Nothing is more refreshing after spending a long day on your feet than a restful foot massage with your partner.
The techniques used in this massage help relieve tension in the lower body and re-oxygenate your tissues to promote the healing of sore muscles. Specific reflex points on your feet also allow your therapist to stimulate major organs throughout the body, leaving you feeling rejuvenated.
Schedule a Couple's Spa Day
These are just a few of the therapeutic massage and spa treatment options available at Let's Relax Spa. While these recommended treatments are great options for a special couple's spa date, you can enjoy any of our Bangkok massage and spa packages with your partner.
Treating yourself to a luxurious spa treatment is a great way to celebrate Pride month and practice self-love. For special dates or occasions, you can combine multiple treatments with one of our extended treatment packages. Check out the Let's Relax Spa website to view our treatment options and book a romantic spa date with your partner today.