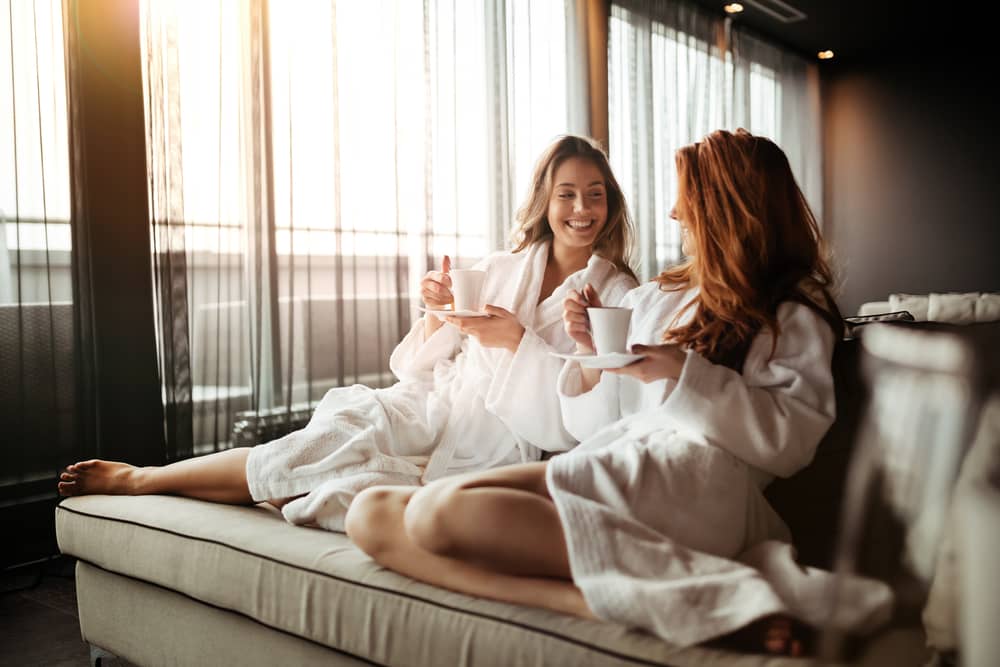 Thonglor, a neighborhood in Bangkok's Sukhumvit area, is considered one of the nicest and fanciest places in the city. Thanks to the area's history as a quality home for Japanese expats, the area is dotted with Japanese restaurants, izakaya, and onsen. In fact, some even refer to Thonglor as Thailand's "Little Tokyo".
Those with a penchant for Japanese cuisine and culture will feel right at home in Thonglor, so much so that one could spend a whole day there indulging in Japanese food and experiences.
To get the ultimate Japanese experience while in Thonglor, we've created a list of the most authentic Japanese establishments in the area, including Let's Relax's Thonglor Spa and Massage location at Hotel Nikko.
Go Shopping at DonDonDonki
Situated on Thonglor 10 on the corner of Ekkamai Road is Bangkok's newest Japanese-inspired mall. From the character-filled exterior to the multitude of restaurants across its many storeys, everything about DonDonDonki screams "Japan".
Here you can sample imported Japanese food and snacks from the ground floor supermarket, including an incredible number of KitKat flavors, and a wide selection of green teas. Upstairs you'll find a Don Quijote equivalent, selling everything from costumes to cookware.
While you can choose to eat at any of the Japanese restaurants and cafes that line the upper floors, we suggest heading outside and walking to a few hidden gems in Thonglor for world-class food.
Eat and Drink at Kenji's Lab
Tucked away on Thara Rom 2 alley, just a few streets up from the Thonglor Police Station, Kenji's Lab serves up high-quality, no-frills Japanese food and sake. The eccentric Chef Kenji, who touts his experience in mountaineering, is a true culinary mastermind.
His dishes are rich with flavor while being simple in execution, and affordable for all. Pair your food with a nice sake or whiskey for a true authentic Japanese experience, and don't be afraid to ask one of the friendly waitstaff about sampling a sake before you order.
Treat Yourself with a Trip to the Spa
No authentic Japanese experience in Thonglor would be complete without a visit to Let's Relax Spa at the Nikko Hotel. Few establishments, if any, offering Thai massage in the Sukhumvit area have an aura and design wholly influenced by Japanese spas like Let's Relax does.
With interior design that features earth tones and wooden partitions, Let's Relax provides a Thonglor spa and massage experience reminiscent of one in rural Japan. Here you can treat yourself to a range of wellness treatments such as facials, body scrubs and wraps, and full body massages.
The next time you are in Thonglor, live your best Tokyo life and try out the best Japanese experiences the area has to offer. Let's relax will help you complete your day with a massage and spa experience that's unrivaled in Thonglor.