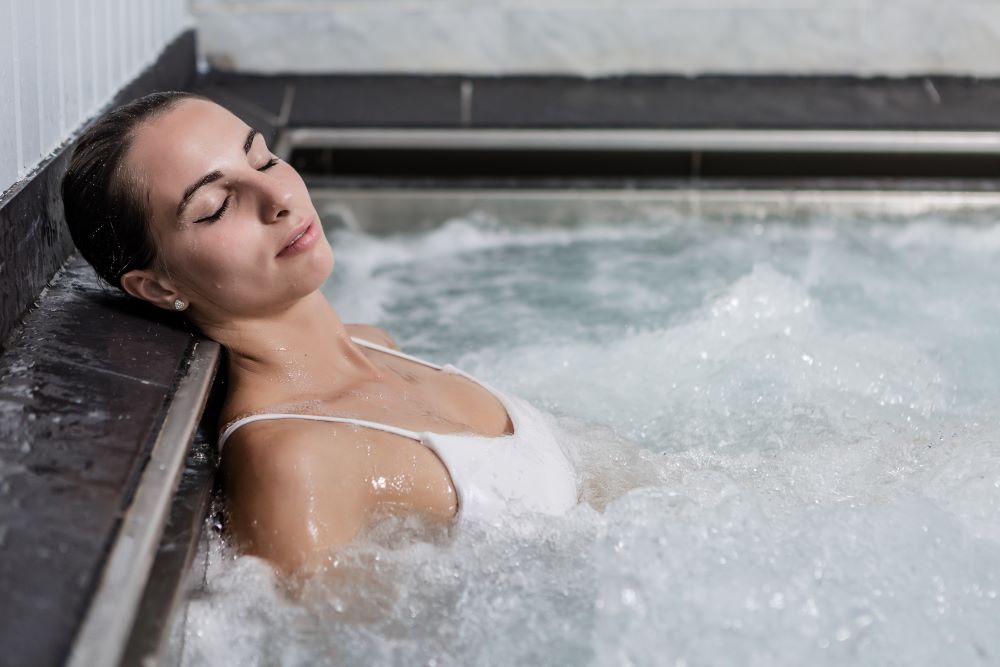 To experience what the Japanese have been enjoying for hundreds of years, come to Let's Relax Spa in Bangkok and step into an onsen experience. It can be one of the most relaxing experiences in the city.
The Japanese have learned to put the volcanic activity of their homeland to good use. They've created onsen hot baths that use the hot, mineral-laden water found naturally underground all over the country. Japan is the world's leading hot spring country with over 27,000 hot springs, and its citizens have made regular visits to an onsen bath area a national tradition.
Bringing Onsen Life to Bangkok
Let's Relax Spa has created the onsen experience at our Thonglor spa located on the 5th floor of the Grande Centre Point Hotel on Sukhumvit 55. Visit the spa and enter a world of healthy relaxation with a variety of mineral baths, hot stone bed baths, a sauna, steam room, and refreshing cool down rooms.
Health Benefits of Onsens
Once a visitor experiences an onsen, it can become a lifelong part of their health regimen. In Bangkok, many people use the onsen often to reduce the everyday stress of life in the city.
The hot, mineral-enriched water can ease tense and sore muscles and promote a calm and centered feeling that can help clear your mind of daily problems and stress. Many people report sleeping much better at night after taking an onsen bath.
The minerals in the onsen include sodium bicarbonate and calcium. These healthy minerals get absorbed by our skin as we enjoy the soothing bath and can help increase blood flow and the amount of oxygen in our blood.
Recently, the Journal of Rheumatology released a study on the effect of hot springs on pain. The study found the combination of heat, mineral content, your mental state, and the buoyancy provided by the water delivered effective relief for various types of pain, including arthritis, and eased pressure on joints.
Some onsen baths contain silica and sulfur. These two minerals are beneficial to the skin. Silica can smooth and soften rough or dry skin. And bathing in water containing sulfur is recommended for people suffering from psoriasis or eczema.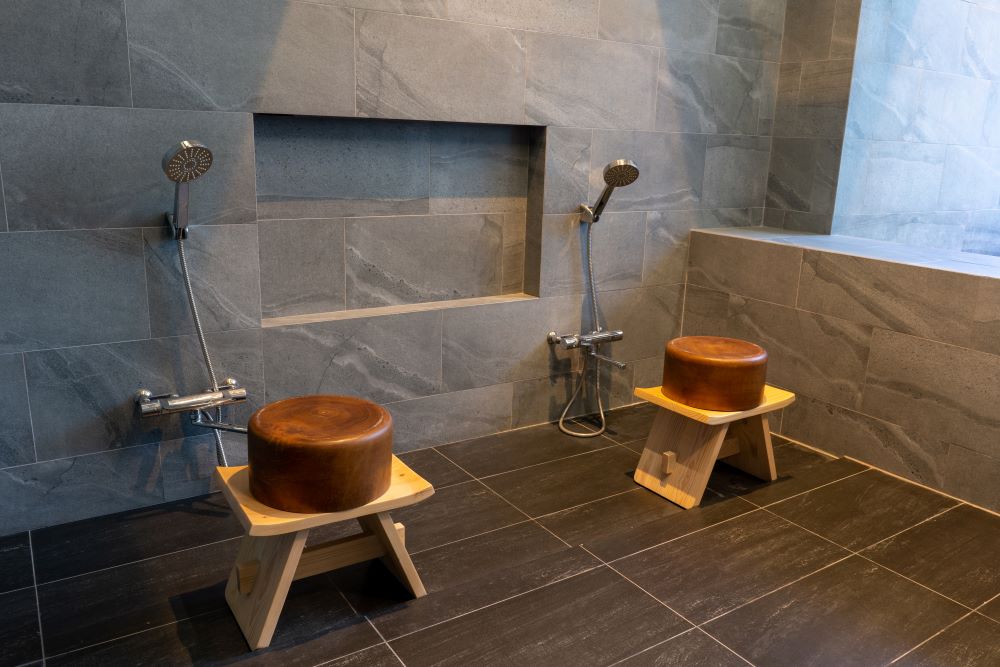 Onsen Etiquette
With hundreds of years of history behind the tradition, a natural etiquette has evolved that quietly governs the use of an onsen. The traditions and manners of the onsen stem from the fact that using an onsen requires bathing in public, and one should never intrude on the peace and enjoyment of others.
Dress Appropriately
In Japan, onsens were traditionally always used in the nude. These days, many people are more modest, particularly in onsens that offer mixed-gender bathing. Onsens that offer separate men's and women's facilities can still be used without bathing garments, but onsens generally post their dress policy, so there is no confusion. If you're unsure of the dress policy, it's polite to ask a member of the staff before using the onsen.
At Let's Relax Spa, we observe the traditional way of enjoying an onsen. No clothing is allowed in the onsen area of our Thonglor location.
Clean Yourself Before Entering the Tub
There's a cleaning tradition before using an onsen in Japan. You lightly wash your lower body, then climb into the tub and soak for a while. Then, after your pores have opened, you climb out and scrub yourself with soap, rinse yourself off and climb back into the tub for a long soak.
Outside Japan, the tradition has been eased somewhat. But you're still expected to clean yourself before entering the bathtub. The Let's Relax Spa onsen has showers, bathing facilities, and towels near the bathtubs for the guests to use before they get into the tub.
Refrain from Running, Splashing and Swimming
The floors of most onsens are wet, so refraining from running in these areas is simple common sense that will avoid any accidents.
The atmosphere in an onsen is one of quiet reflection and peace. As many people use onsens to get away from the noise and activity of the city, maintaining a sense of respect for other people in the onsen is essential. As mentioned previously, you never want to intrude on the enjoyment of others.
Please Leave Drinking Glasses Outside the Onsen Area
This is a common-sense rule of most swimming pools and Jacuzzis, and it also applies to onsens. To ensure the safety of onsen users, please leave your glass drinking containers outside the onsen area.
You should stay hydrated, but please use non-glass drinking containers within the onsen area.
Please Don't Drink Before Using an Onsen
If you've been drinking alcohol, onsens are not a good idea. The heat from the onsen combined with alcohol can lead to dehydration, dizziness, nausea, heart palpitations, and potentially something worse.
No Washing in the Tub
The onsen facility strives to keep the water as clean and pure as possible. We also provide areas for cleaning yourself outside of the bathtubs. Please don't wash yourself or bring soap into the onsen tubs.
Be Mindful of Others When Washing and Showering
Most people wash and shower every day. But washing in the comfort of your own bathroom is different from washing in public. You should always be aware of the people around you and avoid spraying water or soap in the direction of others.
Leave Your Towel Outside the Tub
Pictures of onsens in Japan often show people bathing with a towel piled up on their head. This is because they don't want to let the towel touch the water in the bathtub. Used towels can contain soap from washing, and keeping them out of the tub helps keep the water from becoming cloudy and dirty.
Visit Let's Relax Spa in Thonglor for an Onsen Experience
To discover the ultimate Japanese bathing tradition, visit the Let's Relax Spa location in Thonglor and spend some quality 'me-time' relaxing in a healthy and rejuvenating onsen bath.