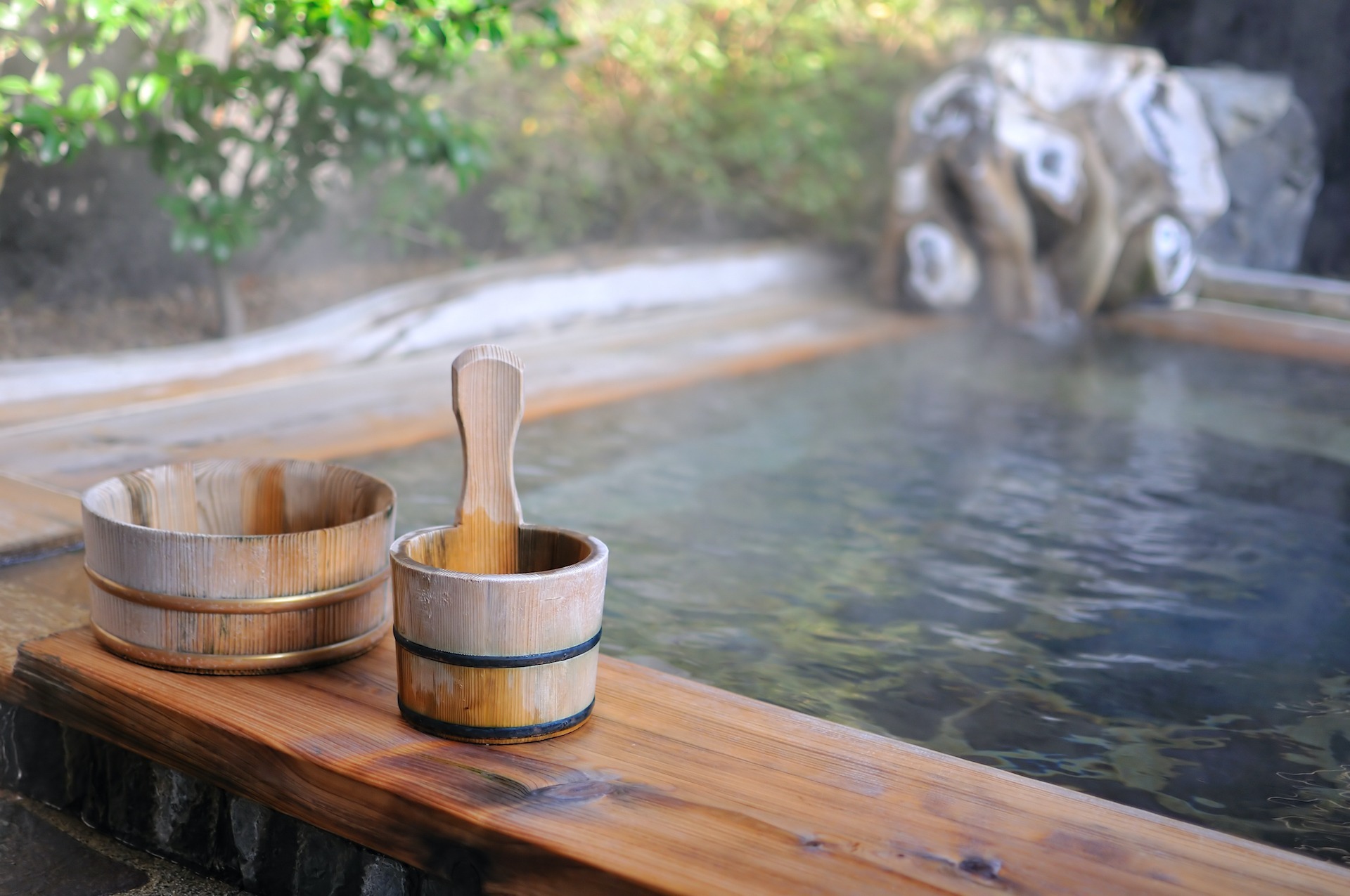 We all know the feeling of waking up on a Thursday morning, mentally fatigued from a busy week at work with two more grueling days before the weekend. We all know that 4pm feeling when life's responsibilities remind us that there aren't enough hours in the day to finish everything that needs to be done. We all know these feelings because they are with us on a daily basis.
After experiencing the mental and physical strain that comes along with working in a global city like Bangkok, it's good to know that there is one place you can go to treat yourself to some reprieve. Let's Relax Spa at the Grande Center Point Hotel in Thong Lor is home to one of the most authentic onsen in Bangkok, and it's where busy Bangkokians soothe their weary bodies and minds.
As one of Bangkok's best spa and onsen facilities, a visit to Let's Relax will leave you in a state of tranquility. The spa and onsen areas are separated within the facility, giving guests the option to enjoy the onsen or the spa, or indulge in a package that includes both.
Onsen Zone
The Onsen Zone is a Japanese-inspired room with three large baths, a sauna, and a steam room surrounding the perimeter, as well as two exterior baths. At Let's Relax onsen, clothing is not permitted in the Onsen Zone. Guests must first disrobe and rinse their bodies off at one of the showers in the changing room.
Once in the Onsen Zone, guests can choose to wade into any of the five baths. Each bath has different treatment properties.
Silk Bath
The Silk Bath draws its name from its white silk appearance. Heated to around 40 degrees, the enriched bath gives off a creamy coloring akin to a fluffy cloud. Silk baths help improve the body's hydration down to a cellular level thanks to the antioxidants used to enrich the bath water.
Gero Hot Springs Bath
The Gero Hot Springs Bath is a sulfur spring bath that is heated to around 38 degrees. The water used in this bath is imported from the Gero Hot Springs in Japan, made famous by the antibacterial properties of the water. This bath is perfect for those with weary muscles or tired minds.
Cold Bath
It is recommended to take a delicate plunge in the Cold Bath between dips in either the hot bath or the sauna. The system shock of cooling down in the 17-degree Cold Bath provides many great benefits, including enhancing your basal metabolic rate and balancing your autonomic nervous system.
Whirlpool Bath
Outside the main room along with the other baths is the Whirlpool Bath. This bath acts like your typical hot tub or Jacuzzi, with jet streams of 38-degree water creating ripples and sub-surface waves that knead your muscles.
Soda Bath
The Soda Bath is an effervescent hot tub that does wonders for our skin and blood flow. Our skin absorbs the carbon dioxide from the bath, promoting better oxygen flow in our bodies by enlarging the blood vessels. After resting in the Soda Bath, your skin will feel smooth and have a radiant glow from the water's natural detoxifying properties.
Other Onsen and Spa Treatments
Your onsen oasis doesn't have to finish after soaking and rejuvenating your body in the baths. Let's Relax offers a quiet lounge to read or rest your eyes, a cool-down room to refresh your body, and a hot stonebed bath room.
The stonebed baths are hot stone slabs designed to apply heat across the body. Guests, who need to wear the provided Jinbei tops and bottoms, can lay a towel over the hot stonebed and lay out for an intense heat "bath".
From there, guests can stay in the onsen lounge rooms as long as they desire, or move to a different section of the spa and receive a Let's Relax signature Thai massage. After hours spent relaxing your body in the onsen, a Thai massage will work out any lasting aches and pains that you may have.
As one of the best onsen in Bangkok's Sukhumvit area, Let's Relax Spa in Thong Lor is the only place to get an authentic, varied, and affordable onsen experience. Don't let the stresses of work and life get you down, treat yourself to a day at a Bangkok onsen and spa.