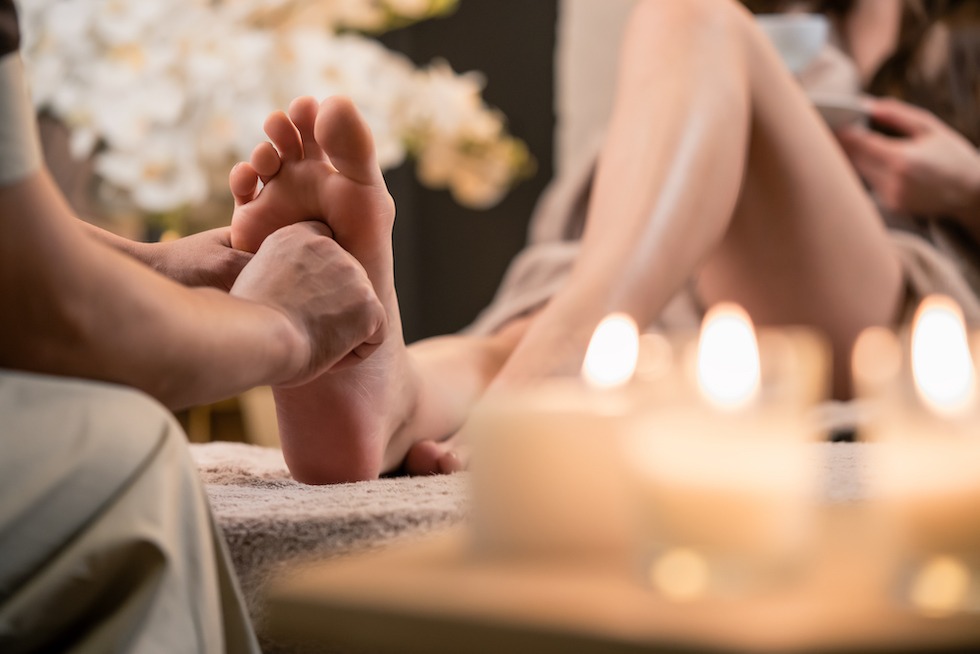 Every year, millions of tourists visit Bangkok for a holiday or international business, each with a long list of sights to see and experiences to try. One of the more popular itinerary items is to get a Thai massage in Bangkok at one of the many spa and massage centres in the city.
Thai massage is extremely popular with locals and foreign visitors alike, as the unique massage technique involves a mix of yoga-like stretching and acupressure. While Thai massages are relaxing and leave you feeling refreshed, they are dynamic and can be very strong.
Thai massage itself is so different from other popular massage practices, such as Swedish massage, that foreign travellers like to get a massage for the experience alone. While we have covered the benefits of traditional Thai massage in our other blogs, in this blog, we will focus on another massage treatment offered at all Let's Relax Spa locations in Thailand: the foot massage.
What is Foot Reflexology?
Thai massage therapists at Let's Relax Spa study and practice the ancient art of foot reflexology and implement it into their foot massage treatments. Foot reflexology is an alternative medicinal practice in which the body's natural energy is rooted in the feet.
Foot reflexology teaches that different areas on the soles of our feet and toes are connected to different parts of the body. Applying pressure to certain areas of the foot will produce a healing effect throughout the body. You may have seen this chart at a Let's Relax Spa before.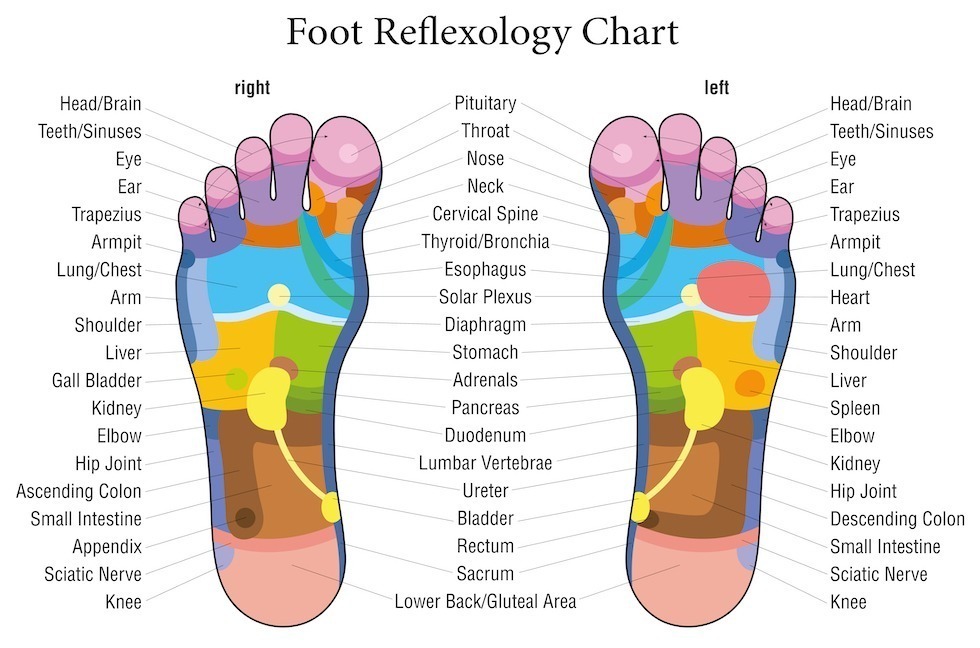 What You Can Expect From a Foot
Massage in Bangkok
Typical foot massages are one hour long, though you can extend your massage if you inform the massage therapist ahead of time. Before starting your massage, the massage therapist will clean your feet using an exfoliating soap which also helps to relax the muscles. If you are wearing long pants, you may be asked to change into a set of trousers provided by Let's Relax Spa.
Next, you will be guided to a comfortable chair to place your legs and feet on a padded footrest. Your massage therapist will apply massage oil to your feet and legs and begin the foot reflexology treatment, one foot at a time. Your massage therapist will also prompt you to bend your leg to let them massage your calf muscles as well as the lower thigh muscles.
After finishing with your feet and legs, your massage therapist may work on your forearms and hands, as well as your head, neck, and shoulders.
Why Should You Get a Foot Massage at Let's Relax Spa?
As a tourist in Bangkok, you will likely be on your feet all day. From wandering around the massive temple complexes to eating your way around the different neighbourhoods, your feet will certainly be in need of some massage therapy.
So, if you're feeling in the mood for a Thai massage in Bangkok, consider getting a foot massage at one of Let's Relax Spa's many convenient locations.