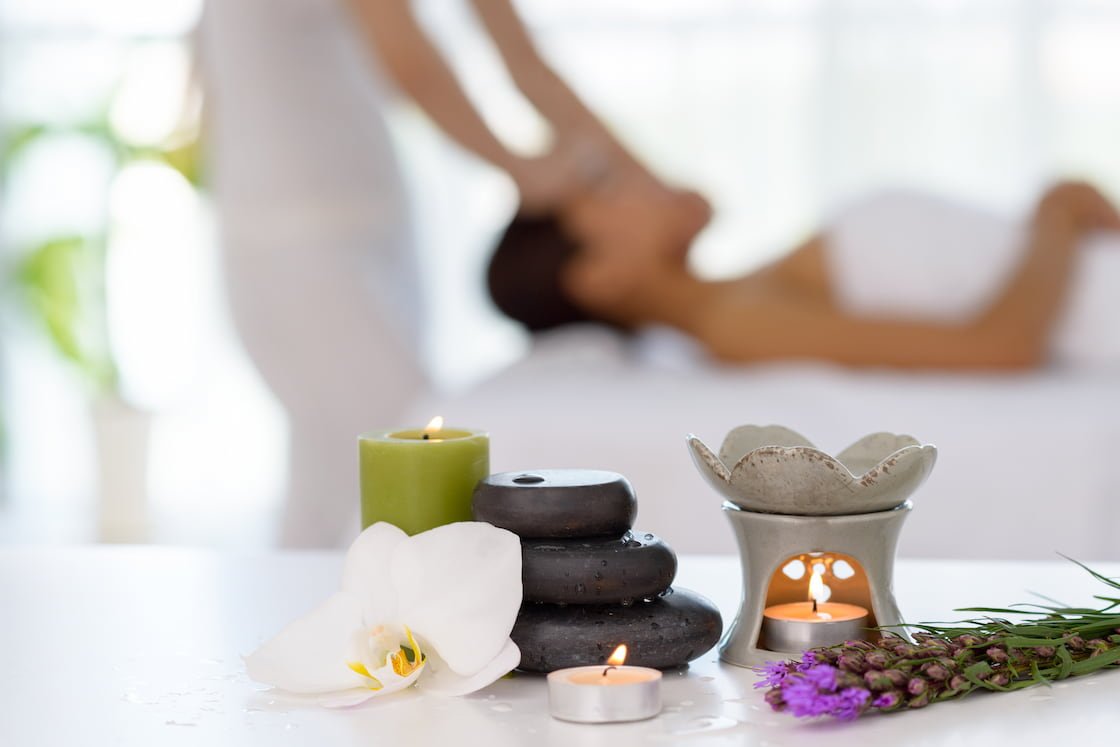 Guests looking for a relaxing and pampering spa experience should visit Let's Relax Spa. In this article, we will discuss the common types of spas and typical services offered in a spa, so you know what to expect.
There are plenty of spas all over Bangkok; among them is our popular Thonglor spa and massage establishment, Let's Relax Spa. But before we delve into our spa's offerings, let's discuss what the two most common types of spas are.
What are the Two Main Spa Types?
Day Spas
Day spas cater to those who want a brief respite from their hectic schedules by getting a massage or spa treatment for an hour or two. In addition to traditional spa and massage treatments, day spas often offer salon services such as facials, manicures, pedicures, and even hair treatments, making them a convenient place for individuals on the go.
Benefits of Day Spas
Convenience: Day spas are typically situated in urban areas, making them easily accessible for city dwellers seeking a quick retreat from their daily hustle.
Time-efficient: For those with a tight schedule, day spas offer treatments that fit into lunch breaks or periods of time after work, allowing relaxation without taking a whole day out.
Diverse services: Most day spas provide a wide range of services, from massages and facials to hair and nail treatments, allowing clients to get multiple services in one place.
Cost-effective: Without the overhead costs of accommodations and other resort amenities, day spas often provide luxury services at a more affordable rate.
Regular visits: Their convenient locations mean clients can visit more frequently, making consistent self-care and relaxation routines more attainable.
Personalized treatment: Many day spas cultivate personal relationships with their regular clients, ensuring tailored treatments based on individual needs.
Resort and Hotel Spas
The second of the two types of spas is those located in hotels and resorts. These in-house spas are often complemented by a fitness center, with amenities such as gyms, swimming pools and saunas, and activities like fitness classes and even restaurants. Spa treatments may be included in a hotel's multi-day packages, and some resorts offer wellness retreats, with spas being a key part of their health and relaxation programs.
Benefits of Resort Spas
Premium accommodations: Combine the relaxation of spa treatments with the luxury of staying in upscale accommodations.
Scenic locations: Often in picturesque locations like mountainsides or beachfronts, these spas offer an escape from daily life.
Comprehensive packages: Resort and hotel spas often offer packages that combine accommodation, spa treatments, dining, and other activities, providing a comprehensive experience.
Extended retreat: Unlike the brief visits to day spas, resort and hotel spas allow for prolonged relaxation over days, making them ideal for vacations or extended weekends.
Diverse amenities: Beyond the spa, these resorts often have nearby fitness centers, gourmet dining options, pools, and recreational activities.
In summary, day spas are perfect for brief and convenient relaxation sessions, while resort and hotel spas provide a more comprehensive wellness experience in scenic settings. The choice between them primarily depends on what one is looking for – a rejuvenating respite or an extended retreat.
Sanctuary of Relaxation in Bangkok
Let's Relax Spa stands out among other day spas by offering a holistic and immersive experience similar to resort spas. Whether it's to escape the daily grind or to reward yourself with a well-deserved treat, Let's Relax Spa provides a sanctuary for both the mind and body with relaxing and rejuvenating treatments. We offer traditional Thai massages and other spa treatments at convenient locations near popular tourist spots in the city.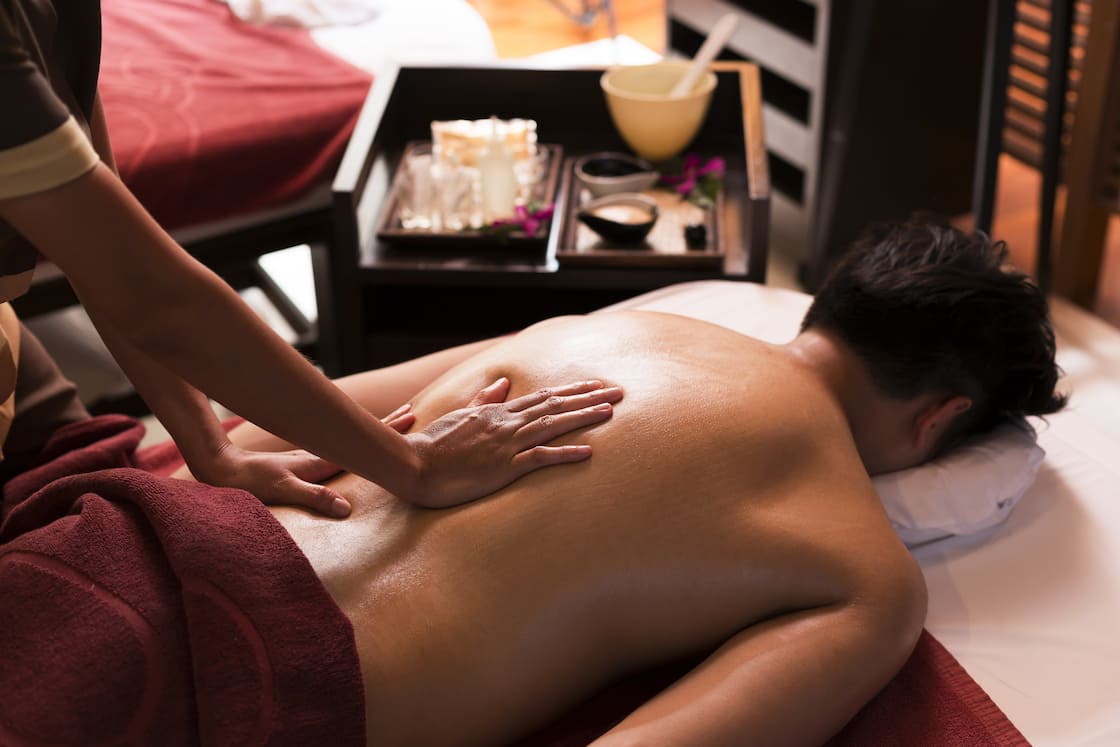 Let's Relax Spa Treatments
Let's Relax Spa offers an authentic Thai spa experience that immerses the body's five senses. Our popular treatments include:
Thai Massage: A centuries-old practice, our Thai massage combines rhythmic motions and stretching to enhance flexibility and relaxation.
Warm Oil Massage: Experience the relaxing sensation of warm essential oils that soothe and soften your muscle tissues.
Four Hands Thai Massage: Double the relaxation as two therapists work in tandem, providing a unique experience superior to regular massages.
Foot Massage: Feel tension leave your body as skilled therapists soothe your feet, restoring energy to every step.
Hand Massage: Gentle kneading and strategic pressure points relieve and relax overworked hands.
Back and Shoulder Massage: Targeting tension areas, this massage is perfect for alleviating stress knots.
Facial Treatment: Nurture your skin with treatments using high-quality premium products.
Body Scrub: Exfoliate and rejuvenate with our scrubs, leaving your skin radiant and soft.
Hot Stone Massage: Feel the gentle warmth of heated stones as they alleviate tension and enhance energy flow.
Aromatherapy Massage: Engage your senses with aromatic essential oils and therapeutic massage to stimulate blood flow.
Onsen: Located in our Thonglor branch, onsen guests can enjoy the healing waters imported from Japan and full-day access to the sauna, steam and Himalayan hot stone bed baths, and cool-down rooms.
Why Choose Let's Relax Spa?
Let's Relax Spa offers a holistic spa experience, which begins as soon as you step into any of our boutique-style branches – from the warm and welcoming contemporary Thai design to the soothing ambience captured in the background music and room scents used in our spas. As you undergo treatments, our highly trained professional therapists provide excellent service using the finest-quality spa products. And, to further enhance your spa experience, every treatment is complemented by a selection of snacks and drinks.
Now that you know what the differences are between the two types of spas, you can see how Let's Relax Spa stands out from other day spas. We offer meticulously designed treatments and spa packages for relaxing and immersive experiences tailored to your desires and needs. Engage all your senses as you dive into rejuvenating pampering sessions at Let's Relax Spa. Contact us to book an appointment.