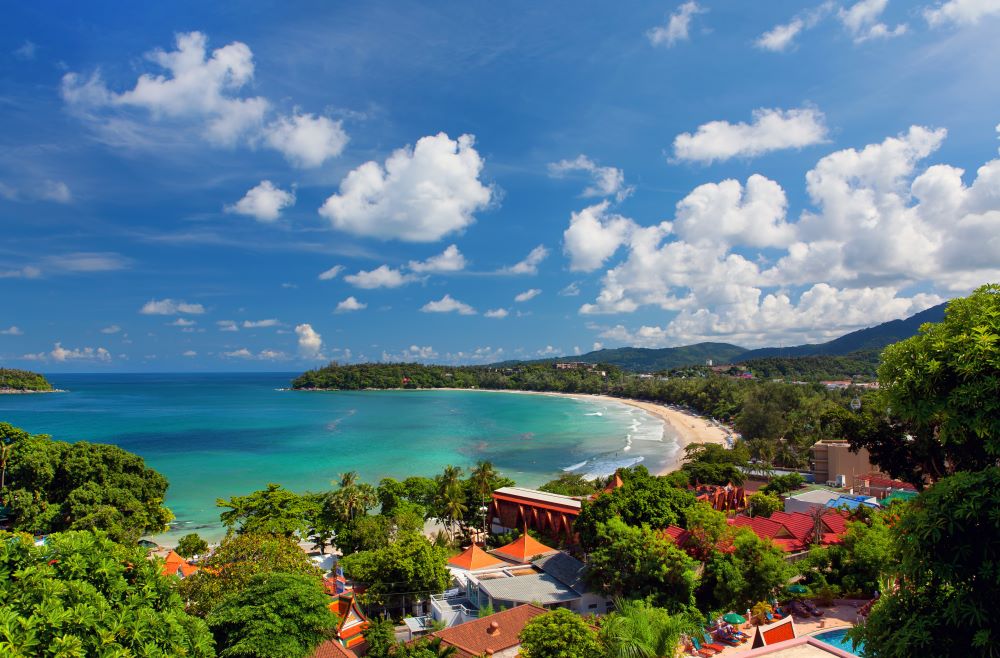 Songkran means different things to different people. For some, it's party time and time to take to the streets for the new tradition of water fights. For others, it's a time for family get-togethers. But for people who think of Songkran as a golden opportunity for some quality 'me time', why not book a stay at a luxurious and relaxing Phuket hotel with a Let's Relax Spa this holiday?
Many people want to get away from it all over the Songkran holidays to relax and maybe spend some time on a beautiful beach or beside an inviting pool. They're not interested in taking part in the water fights, loud music and partying. They've been there and done all that. And they live close to their family, so they get to enjoy their company all through the year.
Instead, they've come to see Songkran as a getaway opportunity. They want to pamper themselves in a beautiful resort by the sea and spend their days strolling on sun-swept beaches, enjoying fresh seafood in the best restaurants, picking up some souvenirs, lazing by the pool, and indulging in high-quality spa treatments and soothing massages.
Make Phuket Your Destination this Songkran
When people in Thailand think about the best beach resorts, they automatically think of Phuket. The west coast of the island has some of the finest resorts on some of the most spectacularly beautiful beaches in the world. And they're just a short flight from any other city in Thailand.
It's the ideal romantic destination for people who want to spend their days indulging in the serenity of a tropical getaway resort that offers everything they need to enjoy themselves to the fullest.
Explore Kata Beach
Phuket will be popular over Songkran so it's important to decide where to stay and book your resort in advance. The west coast is always favoured because of the variety of nightlife, shopping and restaurants it offers, as well as its spectacular sunsets.
Patong is the obvious choice, but if you're trying to avoid the crowds, loud music, and Songkran partying, you'll also need to avoid Patong. However, some of the smaller beach towns near Patong also offer beautiful resorts, restaurants, shopping, attractions and beaches, and those all-important romantic sunsets. These smaller towns also offer peace and quiet.
Kata Beach is one of these beaches with a small town along its shoreline. It's within a 20-minute drive of Patong, but it offers a much quieter and more elegant holiday experience.
Discover The Sis Kata
Kata Beach is also home to The Sis Kata. This resort has a panoramic ocean view that provides the perfect Songkran getaway experience.
Book "The Sis" Suite with a spacious balcony providing spectacular ocean views and an open-plan design that includes an oversized bathroom and a Jacuzzi, perfect for two.
The Sis Kata also offers something extra to appeal to couples in need of some luxurious pampering. It has a Let's Relax Spa right on the premises.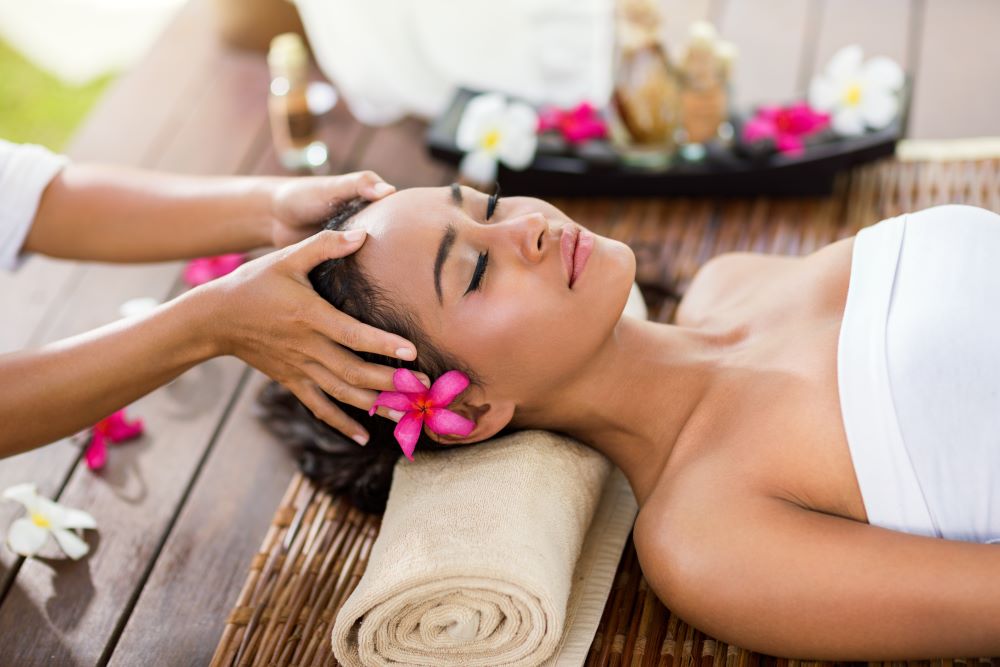 Indulge in the Many Pleasures at Let's Relax Spa this Songkran
Let's Relax Spa is one of Thailand's most famous and well-respected spa chains. It offers the ultimate luxurious Thai-style spa day with a wide variety of rejuvenating spa treatments and soothing, sensual massages. They've been in business for over twenty years and have served over a million satisfied customers. Their highly-trained, professional therapists are also certified by Thailand's Ministry of Health.
You'll enjoy the spa experience of a lifetime right on your doorstep when you stay at The Sis Kata. Choose a different spa experience every day to unwind from the day's activities.
For instance, immerse yourselves in the Dr. Spiller-10 Step Facial Soothing Massage. This is a deep-cleansing treatment that uses a combination of applications with natural ingredients to thoroughly cleanse, moisturise and pamper your skin.
The treatment begins with Dr. Spiller Pure Skincare Solutions makeup removal, Aloe Vera Sensitive Cleansing Milk, Sensitive Aloe Toner and Jojoba Peeling Cream Scrub. These steps prepare your skin for the luxurious pampering to come.
After your skin is completely clean, the therapist will apply concentrated ampoules of the correct Aloe Vera Concentrate for your skin type. Next, they'll apply Eye Contour Gel, Apricot Lip Balm, a St. John Wort Cream Mask and Aloe Vera Gel to improve overall hydration. They'll therapeutically massage your face while applying Aloe Night Cream. This will improve the elasticity, tone and firmness of your skin. They'll finish the treatment by applying Aloe Day Cream to protect your skin from the moisture-depleting effects of the tropical sun.
Experience The Sis Kata and Let's Relax Spa
Enjoy the perfect getaway this Songkran. Book a stay at The Sis Kata and get the added luxury of a Let's Relax Spa right on the hotel grounds. Start a new Songkran tradition with a holiday to Phuket and days spent pampering yourself by the sea.