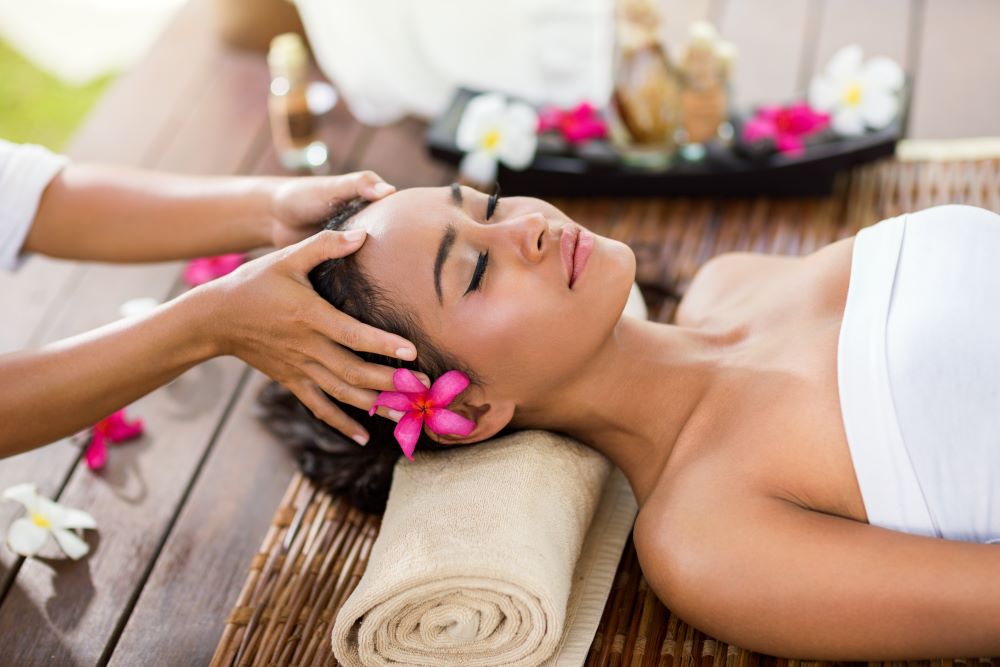 Enjoy a relaxing massage and an onsen on your next vacation in Pattaya. It's the perfect antidote to a little too much of the city's nightlife.
Vacations are the time to go all out and enjoy yourself. But playing in the sun all day and then going out again at night can take a toll, particularly if you're in Pattaya, one of Thailand's nightlife capitals.
The city is well-known for the activities it offers by day — the miles of beaches, the many golf courses, attractions, shopping malls and restaurants. After a day of touring and exploring these sights, your body is telling you to just stay in and relax. But you've heard so much about Pattaya's nightlife that you just have to see it for yourself. The problem is once you've experienced the lights, music and excitement, it can become addicting. You find yourself burning the candle at both ends, wearing yourself out and enjoying your vacation less as time goes on. What you need is a break from your vacation!
Take a Break from Your Vacation
Let's Relax Spa has a special treat for those enjoying their vacations a little bit too much. One of our spas in Pattaya offers more than massages and spa treatments; it's also home to an onsen bath.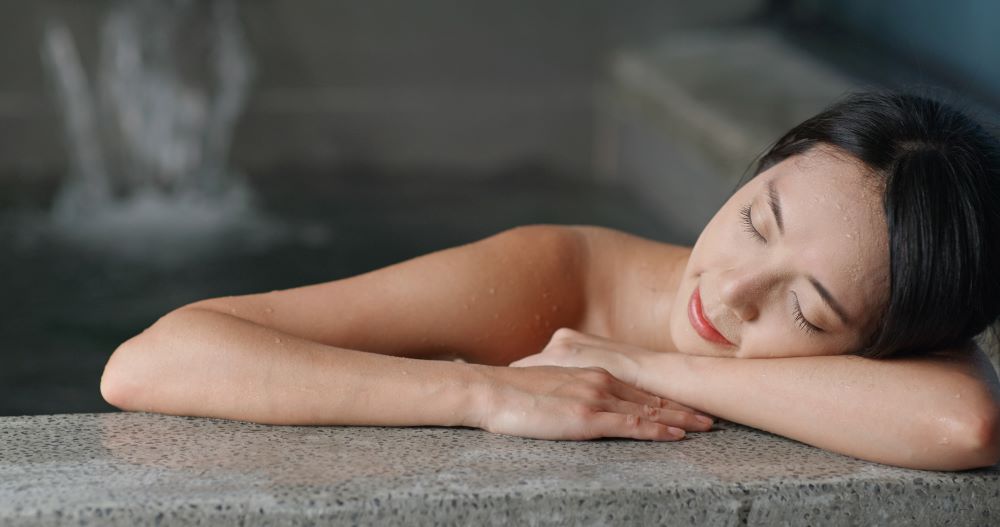 For those unfamiliar with the concept, an onsen is a traditional Japanese bath that contains special mineral waters. They became popular long ago in Japan, where they were located near the natural hot springs. The water from these hot springs was full of natural volcanic minerals. Many people noticed their health improved by repeated bathing in these mineral-rich waters.
Today, booking a trip to an onsen is very popular in Japan, such is the regard for the health benefits it offers. People living in areas where hot springs are located bathe in them every day and swear by the health benefits they offer.
The fame and health benefits of onsen have spread beyond Japan's borders, and many health spas around the world are starting to offer an onsen as a featured highlight of their services. They feature carefully blended waters that replicate the minerals offered in the natural onsens of Japan.
Many city-dwellers who've discovered onsens make a visit to the bath a weekly ritual as a way to de-stress and unwind. Onsens are tranquil places by design. Their waters offer health benefits while their atmosphere provides a sanctuary away from all the traffic and noise of the city. They can offer a break from all the excitement of your vacation as well.
If you've been up all day and night trying to get the most out of every minute of your vacation, a visit to the Let's Relax Onsen & Spa in Pattaya may turn out to be the most valuable thing you did on your vacation, healthwise.
Experience a Massage and Onsen in Pattaya
Start your spa session with one of our traditional Thai massages. If you've also never experienced a Thai massage, it will completely relax you and may also relieve some of your stress-related aches and pains. The massage therapist will use as much pressure as you request as they work out all the knots and tightness in your muscles, joints and ligaments.
When your body is completely loose and relaxed, ease into a hot onsen bath and let the healthy minerals enter your pores. By drinking plenty of water and taking an onsen bath full of healing minerals, you're effectively ridding your body of all the toxins and pollutants you've been absorbing.
But why end your session once you get out of the bath? The Let's Relax Onsen & Spa in Pattaya offers an entire range of massages and quality spa treatments to indulge in.
Enjoy the specialty of the house, the Dr. Spiller – 10 Step Facial Soothing Massage. The treatment consists of 10 Dr. Spiller Pure Skincare solutions applied to your skin over the course of an hour. After cleaning your face thoroughly, the therapist will apply your choice of different ampoules of aloe vera to match your skin type. This is followed by Eye Contour Gel, Apricot Lip Balm, honey, St. John Wort Cream Mask, and Aloe Vera Jelly Gel to improve hydration. The massage therapist will then gently massage your face with Aloe Night Cream to improve elasticity and firmness. Then, they'll finish the treatment by applying Aloe Day Cream for moisture protection against environmental drying.
The Let's Relax Onsen & Spa is located in the Grande Centre Point Space in Terminal 21, Pattaya. Make an appointment the next time you're on vacation in Pattaya and experience ultimate relaxation.