Charming Chiang Mai, The Perfect Northern Holiday Break
Cities across Thailand are opening to tourists and giving you the opportunity to take the Thai holiday you've been anticipating. And what better place to explore during your trip than the charming city of Chiang Mai?
Full of unique northern cultural attractions, quaint coffee shops, gorgeous temples, and adorable local shopping options, Chiang Mai is truly a worthwhile destination for any holiday-goer. This article will introduce you to all the great spots in this enchanting northern city and let you know how to best take advantage of the Chiang Mai Charming program reopening this region for tourism.
The Charming Chiang Mai Campaign
The Charming Chiang Mai campaign will allow tourists to enter Chiang Mai under certain conditions to enjoy the wide range of exciting attractions available. Four provinces in the region, including Muang Chiang Mai, Mae Rim, Mae Taeng, and Doi Tao, will be open to tourists from November 1st. The opening of this special destination allows tourists to discover what makes Chiang Mai so charming.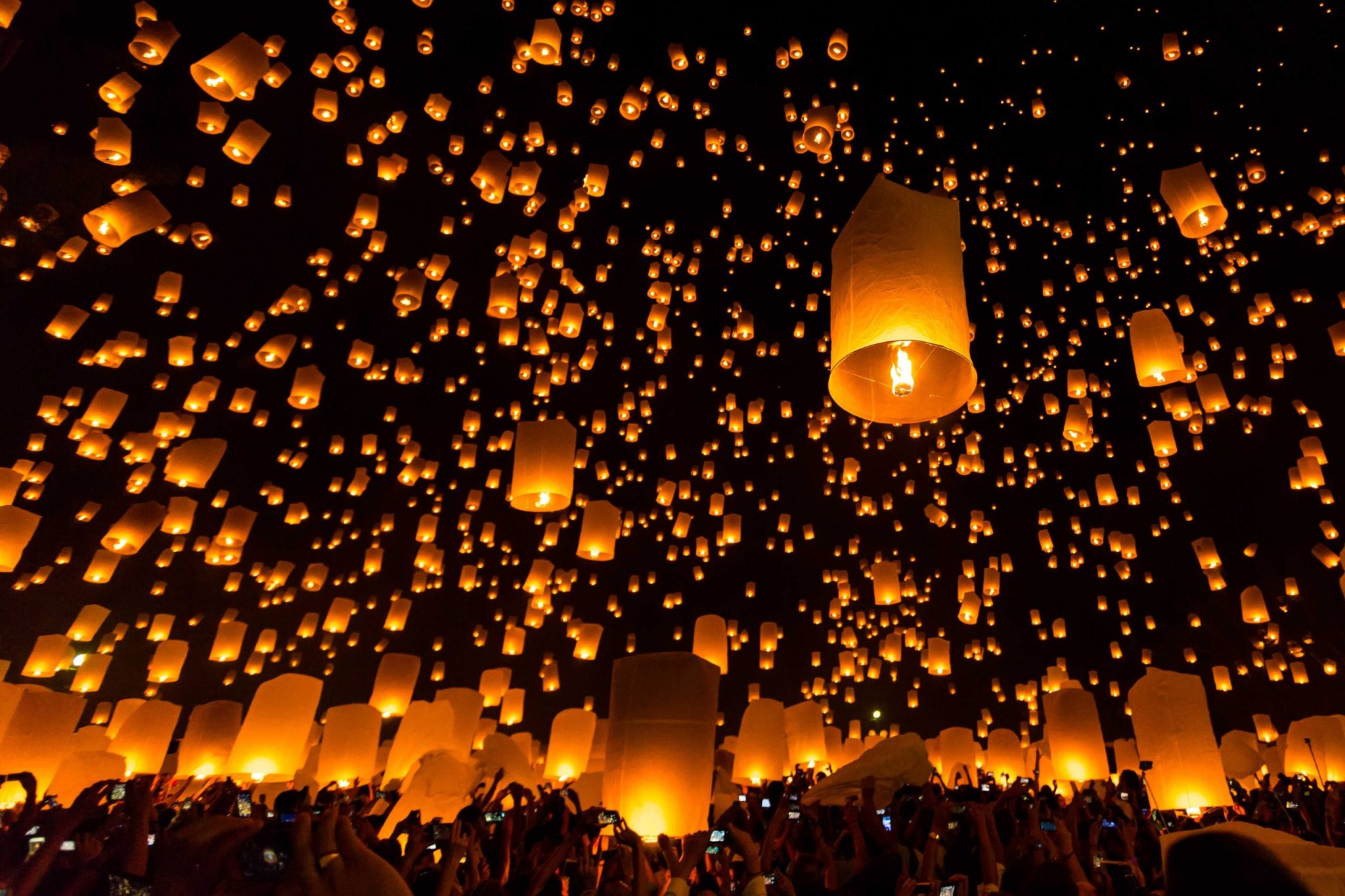 Charming Chiang Mai Attractions
Chiang Mai is the hub for travel to many other interesting destinations, but even if you stay within the city limits, Chiang Mai is a charming, fascinating and fun destination. Let's explore some of its attractions:
Loy Krathong Festival
One of the most anticipated events in Thailand is the Loy Krathong festival. Throughout Thailand during the month of November, Thai people show respect to the goddess of the river, Mae KhongKha and ask her to provide rain for a prosperous planting season for that year. In Chiang Mai this festival is particularly special because they release traditional lanterns into the air, resulting in a breathtaking star-like sky. This charming tradition has long been a part of Chiang Mai's history and is a huge draw for tourists who want to be a part of it.
Wat Phra Soi Suthep
This is one of the most popular temple attractions in all of Chiang Mai. This gorgeous, historic temple is located at the peak of a mountain just west of the city. If you like hiking, you can take several trails from the base all the way to this impressive temple at the top. Or if you're interested in sightseeing, but not a jungle trek, then you can hire a taxi or tuk-tuk to take you just to the entrance and simply climb the temple stairs to enter.
Chiang Mai Night Safari
If you love seeing interesting, local wildlife, then you might enjoy the Chiang Mai Night Safari. You can either walk or take a tram to view all the interesting wildlife that is part of the largest nocturnal zoo in the world. It features three zones, the Savanna Safari, the Predator Prowl, and the Jungle Jaguar Trail, to allow you to experience several fascinating and wildly different environments.
Bo Sang Handicraft Village
This village located very close to the city of Chiang Mai has made a living for generations off of paper craft products, including umbrellas, fans, and lanterns. They have become such a well-known, traditional fixture of the region that all of Chiang Mai is now known for their charming umbrellas.
The Best Way to Relax
After a long, exciting day of sightseeing and exploration throughout the charming city of Chiang Mai, there is no better way to unwind than with a relaxing foot or back and shoulder massage. Let's Relax spa has several locations throughout Chiang Mai, so anywhere you stay you know that there will be a reliable, high-quality massage available nearby. If you want to make sure you have a spot available for your restful Chiang Mai spa day, you can call us and schedule an appointment.