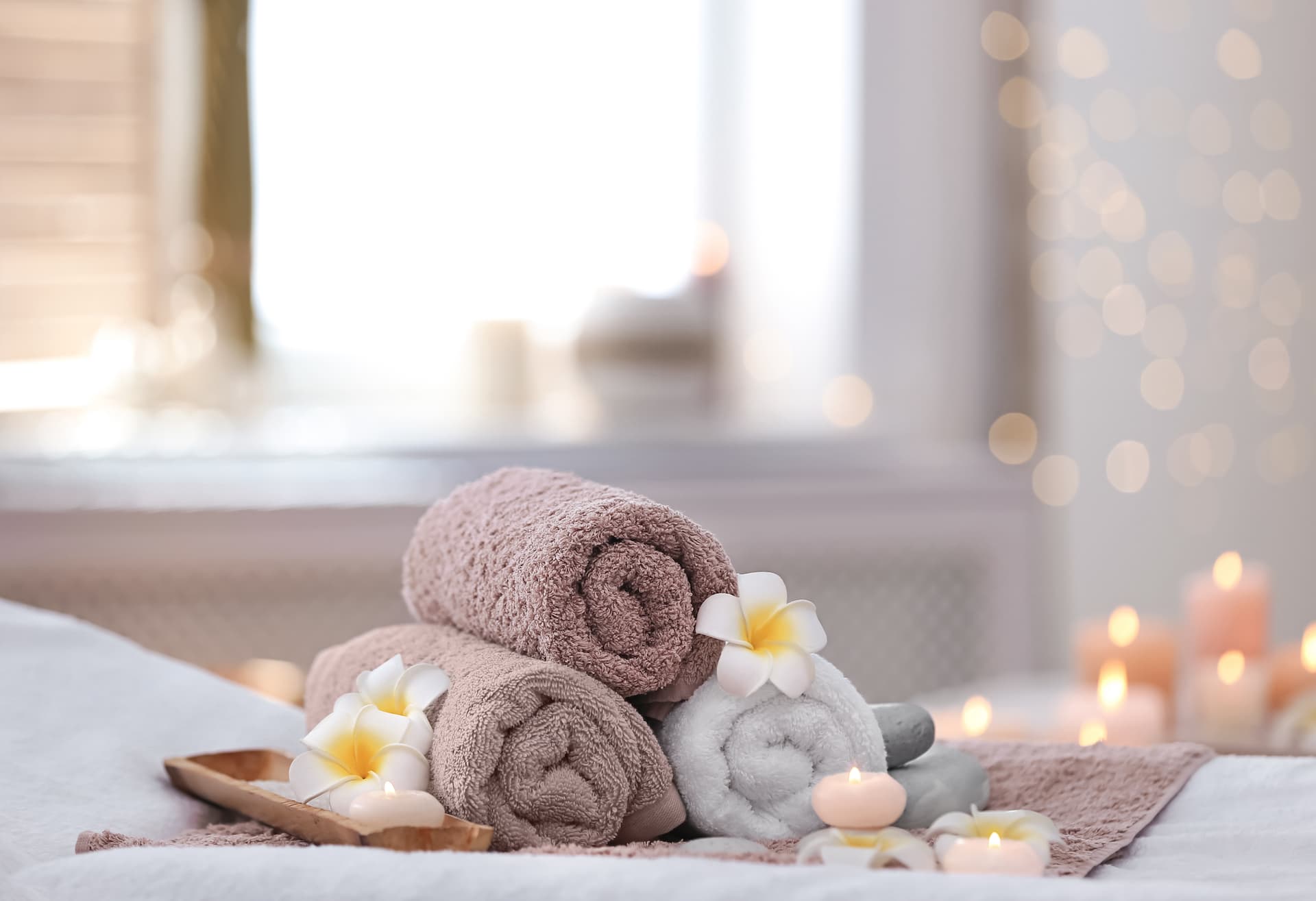 With its easy access to nature, variety of adventurous activities, and temperate weather, Chiang Mai attracts millions of visitors each year. Unlike a holiday to the pristine islands of southern Thailand, a typical Chiang Mai getaway is not spent at the pool or lounging with a book; rather, days are filled on-foot exploring each nook and cranny of the quiet streets within the old city gates, or traversing the mountains on a multi-day trek. In a city designed for walking, many travelers need to rest their weary feet after a long day and opt to experience the ancient art of foot reflexology at a local Chiang Mai spa or massage center.
Foot reflexology is one of Let's Relax Spa's core specialties, a call back to our roots in Chiang Mai and in traditional Lanna culture. Our certified massage therapists and practitioners are trained in the art of ancient foot reflexology, drawing upon centuries of honed techniques aimed at rejuvenating the body and spirit, leaving it feeling rested and restored for the next day's adventure. But just how does all of that happen through a "simple foot massage"?
What is foot reflexology?
Walk into any spa in Chiang Mai and you're likely to see the familiar diagram of two multi-colored feet. Looking like a topographical map, this chart identifies the different areas of the foot that share a unique connection to another region of the body – the basic tenant of reflexology.
Based on traditional Chinese medicine and an understanding of the body's "qi" (or life energy), foot reflexology centers on the premise that the foot is the gateway to the rest of the body. Precise pressure to areas of the foot will produce a desired effect elsewhere in the body, such as the linkage between the toes and the sinuses. These pathways are called meridians, and the goal of reflexology is to unblock these meridians to let qi flow freely.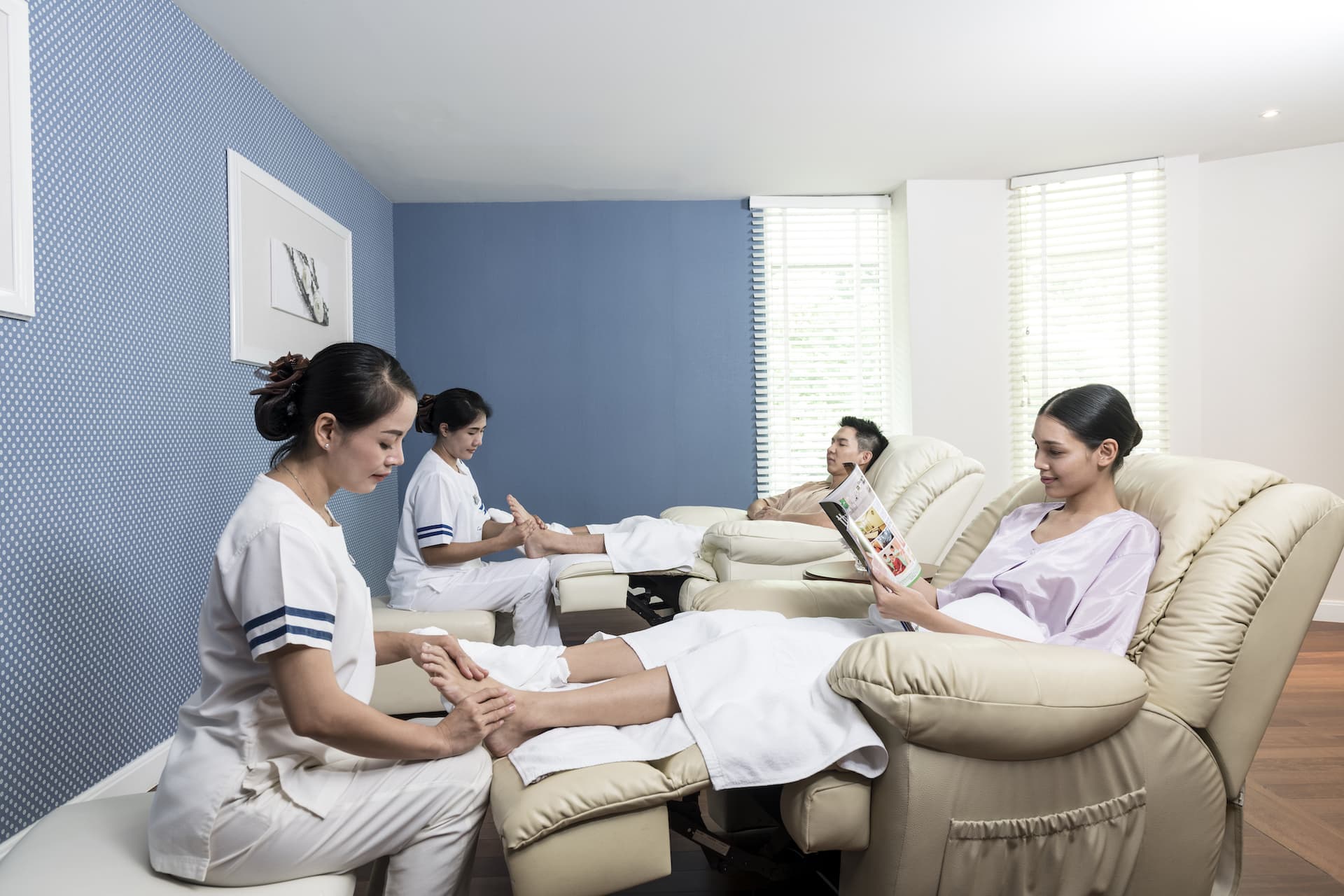 Not your typical foot massage
To the average person looking for relief in a Chiang Mai spa or massage center, a foot massage and a foot reflexology session seem almost identical. However, where reflexology differs from a standard massage lies with the practitioner's methods and the desired outcome of the treatment. To start, a foot massage will usually follow a predesigned routine, whereas in reflexology, the practitioner will ask their clients to identify areas of tension in their bodies and plan their treatment accordingly.
Licensed reflexologists at Let's Relax Spa are trained in alleviating stress and tension in specific areas of the body through acupressure of the foot. Since reflexology is understood to be an alternative medicine, practitioners must go through hundreds of hours of training to ensure that the treatments they administer meet the client's needs.
In contrast, a traditional masseuse specializes in relieving foot and lower leg stress through repetitive motions directly on the targeted area. With the help of oils, the targeted muscles are elongated and softened with each successive stretch and knead. While a foot massage has its specific benefits, reflexology treatment is a complete therapy working both the body and spirit.
After a long day of walking around the old city, shopping at Nimman, or ascending/descending the tremendous flight of stairs up to Doi Suthep, nothing better soothes aching feet and bodies like a session of foot reflexology or a foot massage. Let's Relax Spa combines authentic Chiang Mai massage techniques and traditional Lanna hospitality, making a rejuvenating foot treatment a must-do experience for any Chiang Mai visitor.