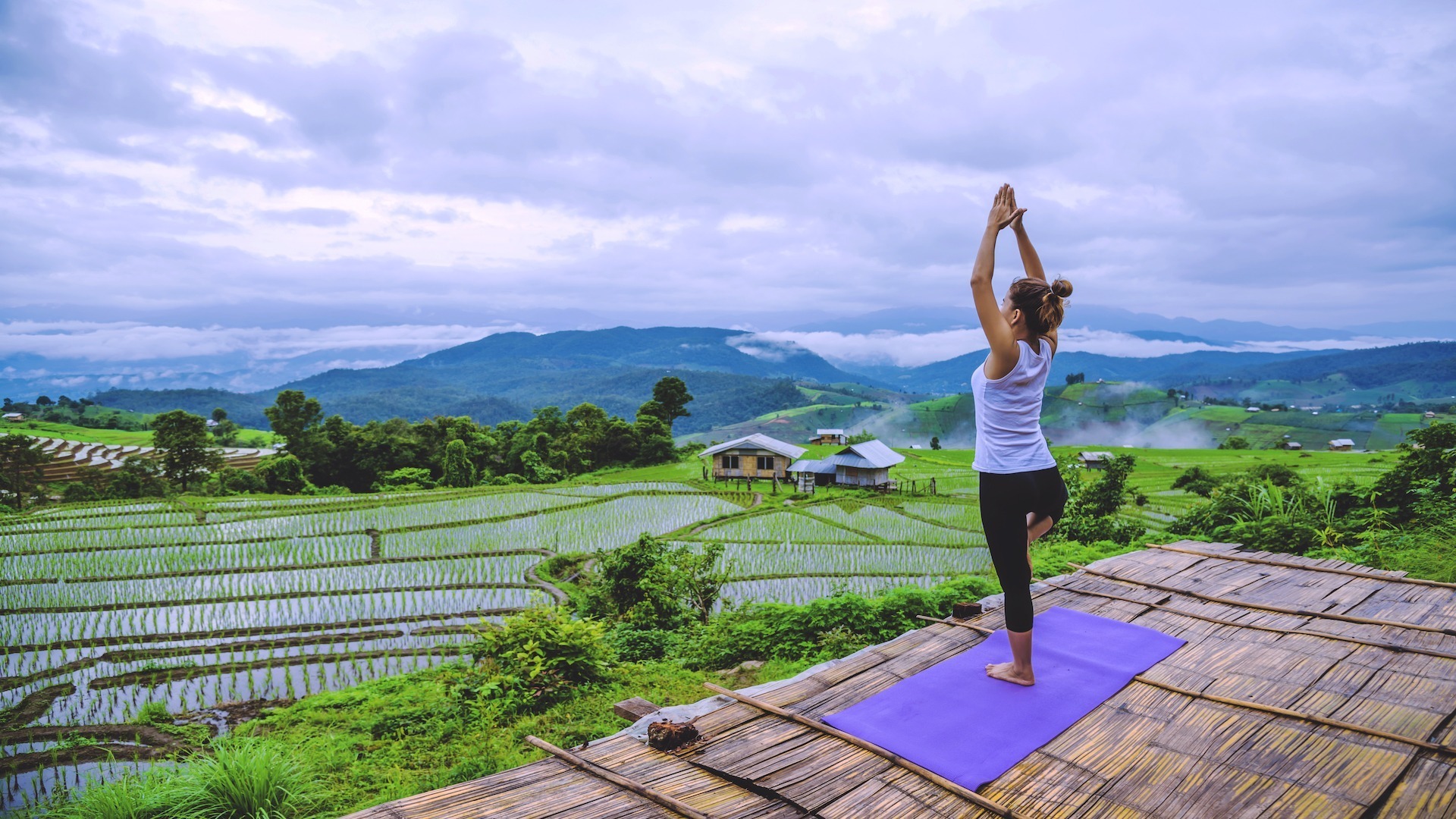 Chiang Mai is often considered the capital of northern Thailand and northern Thai culture. The city is built on the site of an ancient kingdom, with many ancient temples and historical monuments still intact today, none more famous than the city walls and moat that once protected the kingdom.
Given its historical and cultural significance, Chiang Mai is a top tourist destination in Thailand. Backpackers, tour groups, and single travelers alike eventually make their way up north to relax in the mountainous surroundings, indulge in northern Thai cuisine, and experience a famous Chiang Mai massage.
If you are planning a trip to Chiang Mai soon, here are four must-do activities to really get a feel for the city and northern Thai culture.
Visit Doi Suthep
Undoubtedly the most famous temple in Chiang Mai is Wat Phra That Doi Suthep, colloquially referred to as simply Doi Suthep. The temple is built on top of and into a small plateau on the face of a mountain that overlooks Chiang Mai city.
Getting to Doi Suthep is an adventure itself. Visitors can arrange a car, van, or a rot daeng to drive them around 1000 meters up the mountain, drifting around huge sweeping curves to the entrance to Doi Suthep. Some brave souls even ride their bicycles up!
Once at the entrance, guests must walk up 309 steps to reach the main temple area. The center point of Doi Suthep is the massive gold-plated spire where practitioners of Thai Buddhism walk around and pray. The temple is sacred for Thai Buddhists; however, the grounds are open to the public. Lucky visitors may get the chance to sit before a monk and be blessed with water and a white string bracelet.
Aside from the religious and cultural aspects of the temple, the temple grounds provide an unparalleled view of Chiang Mai city and the surrounding valley. From Doi Suthep, one can see the entire city and look eastward into the other mountain ranges of northern Thailand.
Shop at a Night Market
Chiang Mai is not only an epicenter for foreign tourism; Thai tourists relish the opportunity to visit Chiang Mai as well. As a result, there is an abundance of night markets throughout the week to satiate shoppers looking for souvenirs, a taste of northern Thai cuisine, or a few items of northern-style clothing.
The daily Night Bazaar between the eastern side of the old city and the Ping River is a shopper's dream, with a splash of chaos. The market doesn't really have a start or end point; rather, the market seemingly continues around the many side streets and alleys in the area.
If you happen to be in Chiang Mai on a Sunday, you must make time for the famous Sunday Night Market on Rachadamnoen Road. Starting as early as the mid-afternoon, the road is closed to cars and the market begins to set up. With food, clothing, trinkets, and more, the Sunday Night Market is a sight to behold and is one of the most anticipated weekly events in Chiang Mai.
Relax with a Massage
After all that hiking around Doi Suthep and walking throughout the night markets, your feet and body will be aching for some respite. Let's Relax Spa in Chiang Mai offers an extensive range of rejuvenating massage and spa treatments for weary travelers, including foot massage therapy centered on ancient foot reflexology.
Getting a massage in Chiang Mai helps the body recover after a long day exploring the city. With so many great restaurants and nightlife options in Chiang Mai, you will want to be refreshed and ready for a nighttime adventure. By visiting a spa in Chiang Mai, you will give your body a chance to decompress and revitalize before stepping out on the town.
Take a Cooking Class
A trip to Chiang Mai wouldn't be complete without indulging your taste buds in a smattering of northern Thai food. But rather than just eat, we recommended taking a cooking class and learning how to make some of the local delicacies for yourself.
Dishes like Khao Soi, a northern-style curry with egg noodles, or Nam Prik Ong, a dipping sauce made with minced pork, tomatoes, chilies, and Thai spices, are great dishes to have in your repertoire. Most cooking schools will take you to a fresh market to source ingredients, then walk you through preparation techniques and how to find the right balance of spices and flavors.
From nature to culinary arts, adventure is around every corner in Chiang Mai. Be sure to make the most of your time there, and don't forget to treat your body to a famous Chiang Mai massage.