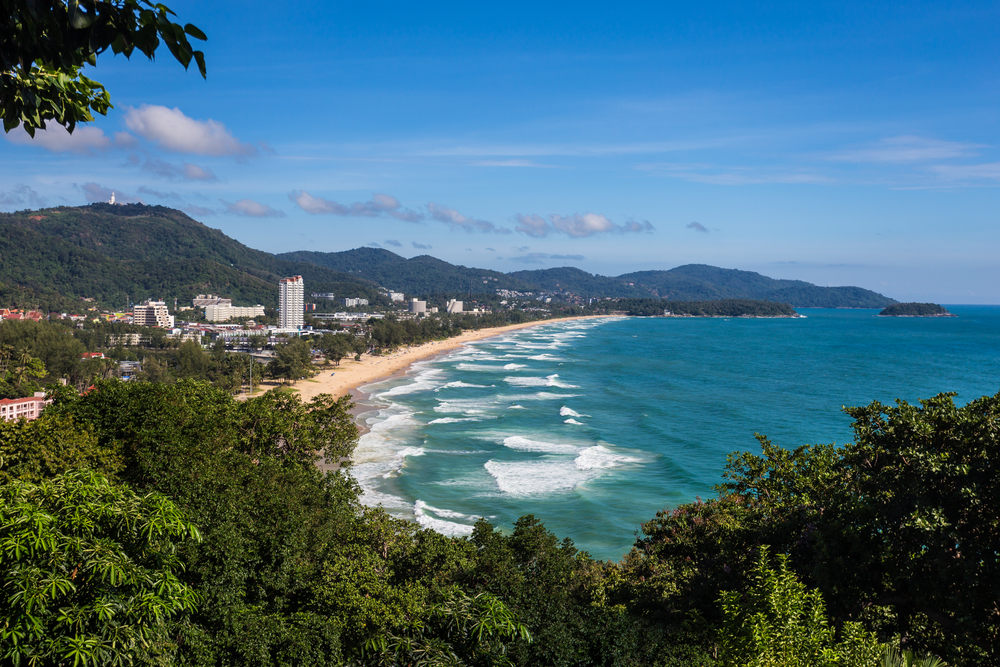 Escape to a Tranquil Phuket Spa on Karon Beach
Although Karon Beach is just over the hill from bustling Patong Beach, it seems like it's a world away. Karon Beach offers wide-open white sand beaches, delicious seafood restaurants, and a tranquil, quiet atmosphere.
But don't let the beauty of the beaches distract you – remember to take care in the sun. You should always wear sunscreen, and keep fair skin covered during the hottest part of the day. Even if you've been careful, the salt air and wind can dry out your skin. That's where a pamper session at one of the Let's Relax Spas in Phuket can help.
Schedule a little 'me time' to escape the revellers and traffic on the streets of Patong. Take a short ride south along the coast and you'll discover a breathtakingly picturesque and crowd-free beach where you can walk in the sunshine and enjoy the breeze, stopping off along the way to refresh yourself with a drink at the many cafes and restaurants that line the beach.
The perfect way to end a long walk on Karon beach is with an appointment for a spa massage and rejuvenating skin treatment.
Treat Yourself to a Phuket Spa Session on Your Holiday
Retire to the Karon Beach Let's Relax Spa and experience the magic of authentic Thai-style spa treatments. You'll be warmly welcomed and presented with an entire array of rejuvenating spa treatments to choose from, many of which can be found only at Let's Relax Spa locations.
An authentic Thai massage will do wonders for tired leg muscles that are cramping up because of the exercise. And when you discover how good your skin looks and feels after a Dr. Spiller 10-Step Facial Soothing Massage, you're likely to become a regular at Let's Relax Spa during your holiday.
Discover Dr. Spiller's 10-Step Facial Soothing Massage
Treat your face as well as your body. This rejuvenating massage starts with a thorough cleansing of your facial skin.
The four-step cleansing treatment ensures your skin is perfectly clean. Dr. Spiller Pure Skincare solution is followed by Aloe Vera Sensitive Cleansing Milk and Jojoba Peeling Scrub to rid your skin of all the salt, perspiration and other pollutants that could clog your pores and make the treatment less effective. The cleansing phase of the treatment finishes with Sensitive Aloe Toner to prepare your skin to make the most of the moisture-intensive treatment to come.
Once your skin is perfectly clean, you can choose from the following:
Aloe Vera Concentrate Ampoules for all types of skin.

Aloe Vera Skin Lift Ampoules for firmer and tauter skin.

Propolis Vitamin A Ampoules to treat enlarged pores and oily skin.

Repair Ampoules with anti-aging properties, best for oily skin.
The treatment continues with Eye Contour Gel, Apricot Lip Balm, St. John Wort Cream Mask, and Aloe Vera Jelly Gel that provides improved hydration. The trained therapist will gently massage your facial skin to improve your lymphatic system and lift the skin using Aloe Night Cream which increases both the firmness and elasticity of the skin. The treatment ends with Aloe Day Cream that protects your skin from the tropical elements.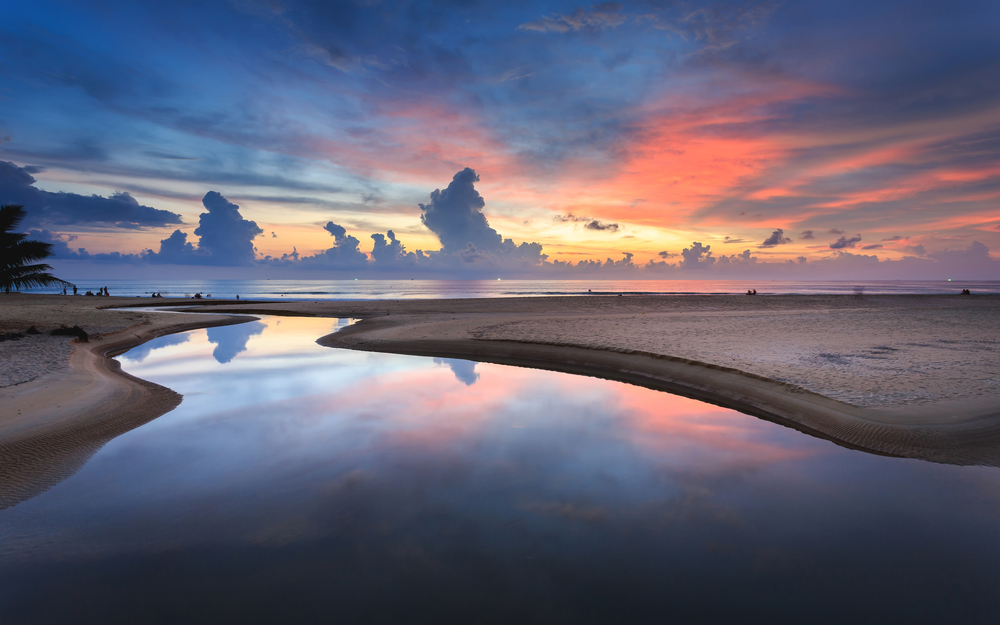 Visit Let's Relax Spa
Whichever treatment you choose, you'll return to Patong rejuvenated and ready to dive back into all your holiday activities. And if you feel the need to visit Let's Relax Spa without traveling to Karon Beach, there are two branches of Let's Relax Spa ready to serve you on Patong's Second and Third street. Become a regular Let's Relax Spa customer and make the most of your holiday!
Next Stop…Bangkok
Did you know that February is a wonderful time to visit Bangkok too. To celebrate Chinese New Year, a colourful festival is held from the 1st to the 6th of the month. Following that, the city will be buzzing with Valentine's events ahead of the big day on the the 14th of February. What better way to celebrate Valentine's day than with an afternoon of luxurious spa treatments with your loved one.