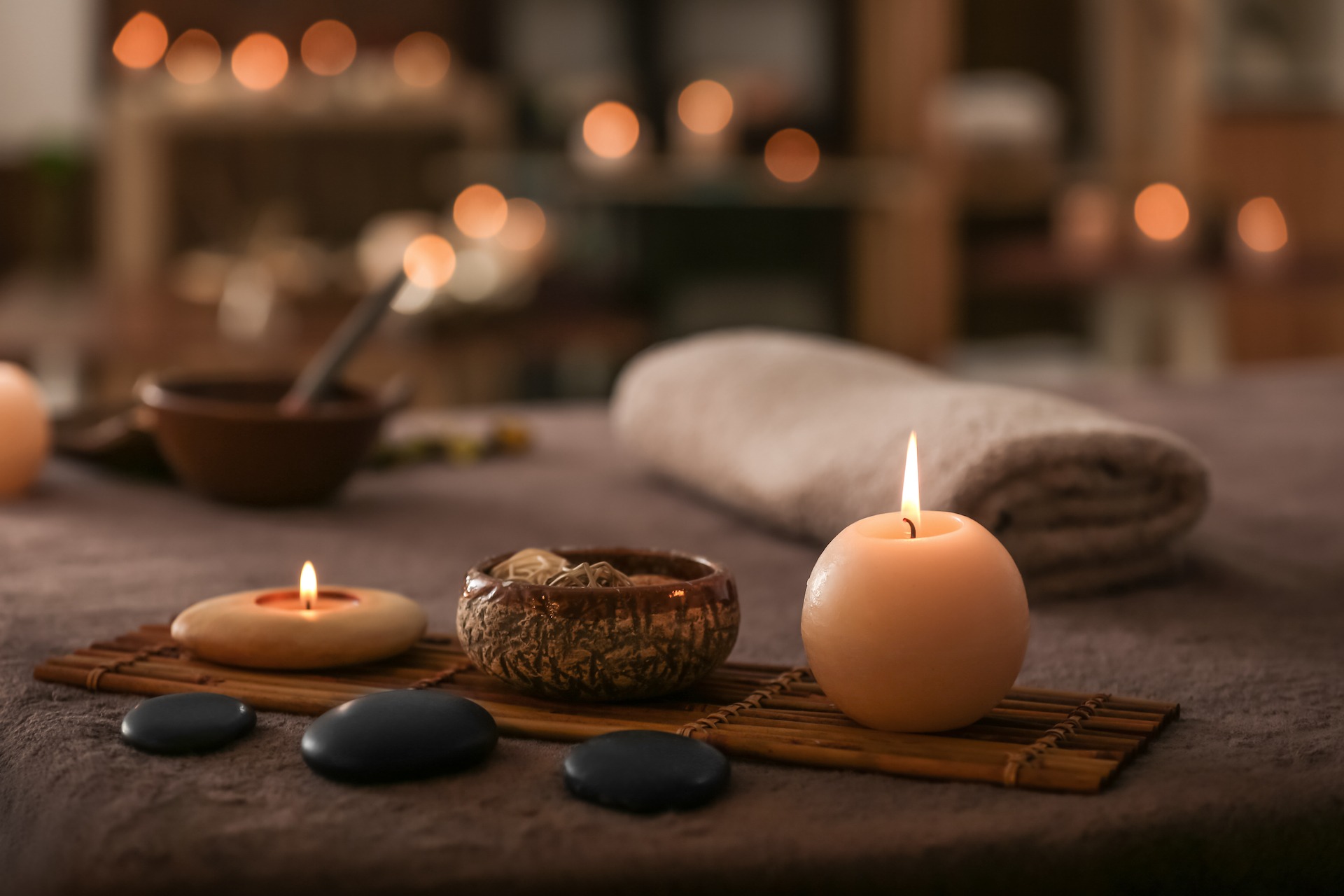 A vacation to Krabi is one planned around unwinding and relaxing in the idyllic Andaman Sea. As an ocean-front province in southern Thailand, Krabi welcomes in hordes of tourists each day eager to explore its stunning beaches, picturesque limestone cliffs, and quaint, serene islands.
Krabi's coastal district of Ao Nang is the center for tourism in the province. Its long stretches of west-facing coastline are populated by hotels and resorts, while its main street is the jumping-off point for transportation to Railay Beach, Koh Phi Phi, Koh Lanta, and more.
Just a few steps from Ao Nang's main beachfront, the local pier, and dozens of delicious restaurants, you can find Let's Relax Spa. Our ideal location inside Krabi Wake Up Hotel is convenient for all guests in Krabi to discover our blissful and traditional Thai spa.
Whether you are looking to soothe your tired body after a day frolicking in the sun and surf or plan to pamper yourself with a full-day spa experience, Let's Relax Spa is the preferred choice to enjoy a massage in Krabi. Our expertly trained massage therapists and traditionally-inspired ambiance will instantly bring you into a state of tranquility.
Cap Off Your Day With a Traditional Massage
Our most popular massage treatment is our traditional Thai massage. Combining the ancient techniques of acupressure, yoga, and Indian Ayurvedic principles, a Thai massage relaxes and rejuvenates your body. Deep kneading and artistic full-body stretching highlight a traditional Thai massage, making it the ideal way to refresh after a day of adventuring, and to prepare your body for the day ahead.
For added comfort and stimulation of the senses, many guests to Let's Relax Spa opt for an Aroma Oil massage. Similar to a Traditional Thai massage, Aroma Oil massages incorporate essential oil-infused massage oils that revitalize muscles as your massage therapist stimulates them through pressure.
These essential massage treatments are excellent ways to finish off a day exploring Krabi before jaunting over to a restaurant for dinner or one of the popular entertainment areas for a night out.
Unlock Inner Bliss With a Full Spa Day
Vacation in a tropical paradise like Krabi can be taxing on the body. Intense sun and constant movement from one scenic locale to another can be tiresome, prompting many to take a break from adventuring. There's no better way to spend a day relaxing indoors in Krabi than with a spa day.
Our signature offering at Let's Relax Spa in Krabi is our Double Day Dream couples package. Grab your loved one and indulge in a day of luxury and relaxation while our massage therapists pamper you with multiple spa treatments.
Guests enjoying the Double Day Dream begin their treatment in a floral jacuzzi bath. This preliminary treatment calms the mind and soul while soothing muscles and opening pores in preparation for the next treatment.
Let's Relax Spa guests can then choose to receive a 60-minute Body Wrap or a 60-minute Body Scrub.
During a body wrap, your massage therapist will lather your body in a herbal paste before wrapping you in a plastic wrap and placing heated blankets on top of your back. This treatment moisturizes and revitalizes the body. Those guests whose skin may be sensitive from the powerful Krabi sun can choose to get an aloe vera body wrap.
A body scrub involves exfoliating the skin and removing dead skin cells by lathering the skin with a combination of sea salt, essential oils, and water, and scrubbing the solution with a skin brush or loofah. Guests can choose between six different body scrubs to select one that best fits their skin type.
After the bath and body wrap or body scrub, you and your significant other will transition to a 60-minute Aromatherapy Massage before moving along to a 10-Step Facial Soothing Massage using Dr. Spiller skin treatment solutions. A facial aimed at moisturizing and revitalizing your skin is the optimal way to keep your skin feeling healthy and fresh while vacationing in Krabi.
A vacation in Krabi should combine adventure and exploration with comfort and relaxation. Let's Relax Spa provides unparalleled massage and spa services in Krabi. Come and visit us to discover true tranquility.