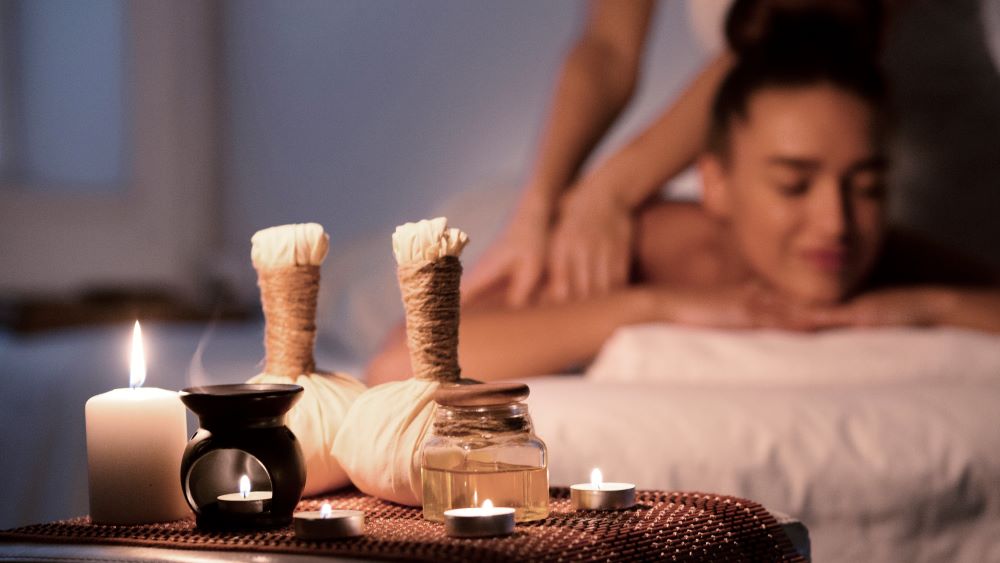 Many foreign travelers who've never experienced a spa before wait until they visit Bangkok for the first time. They've heard that visiting an authentic Thai spa is the ultimate spa experience, so why not start at the top?
Choose a Spa Package
For those visiting a Let's Relax Spa, the sheer variety of available spa treatments and massages may be slightly daunting for a first-timer. But there's an easy way to sample some of the different experiences.
Let's Relax Spa offers a variety of packages that are the ideal way to try out some of the spa treatments and massages. It's the perfect way to dive into the spa experience and rejuvenate your body at the same time.
We're in All the Major Vacation Cities Across Thailand
There's another benefit to choosing Let's Relax Spa for your first spa experience. Most travelers visiting Thailand want to see more than just Bangkok while they're here. They also want to visit the beautiful mountains and beaches they've heard so much about and experience as much of the country as they can.
Let's Relax Spa has a branch in all the major tourist cities in Thailand. Besides Bangkok, we're located in Chiang Mai, Hua Hin, Krabi, Pattaya, Phuket, and Trang. So, you can visit us in each region you visit. You can also explore every treatment and massage we have to offer until you find the perfect combination for you.
We can serve as your personal oasis throughout your travels in Thailand. We'll be there whenever you've spent too much time walking and need a reflexology foot massage, or slept too long in the sun and need deep skin moisturizing, or you just need some 'me-time' to indulge yourself for a couple of hours.
If you find your favorite spa treatments or massages, rest assured that you'll be able to enjoy them again and again. The spa treatments and massages offered at Let's Relax Spa are available at all of our branches throughout Thailand.
Start with the Body & Soul Package in Bangkok
Once you land in Bangkok to start your vacation, you can choose from any of the 23 spas we have in the city. Choose the one closest to your accommodation for convenience and get ready to experience complete relaxation and rejuvenation.
The Body & Soul package is the perfect way to pamper tired and sore muscles from your long flight. It's also the ideal introduction to the warm and friendly Thai-style service the country is famous for.
The Body & Soul package begins with your choice of either a 60-minute Body Scrub or Body Wrap, followed by a blissful 60-minute aromatherapy oil massage. It's the perfect introduction to Thailand.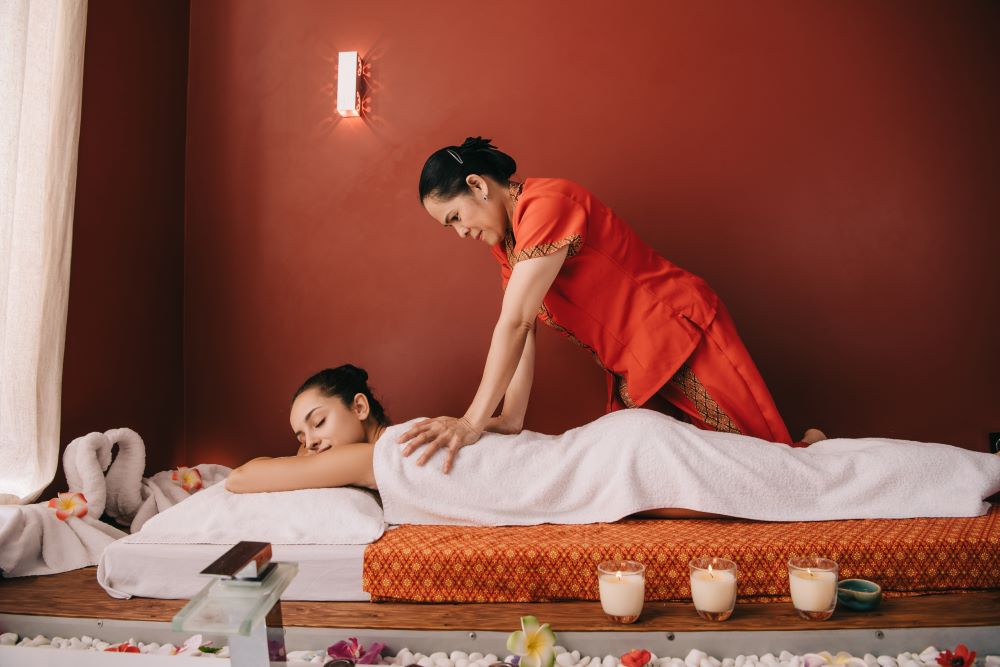 Entire Menu to Explore
The Body & Soul package is just one of the nine packages we offer at every Let's Relax Spa in Thailand. If you enjoy your first experience, you'll love exploring the other packages on the menu.
The packages vary with the number of spa treatments they offer, but all our packages offer at least one type of massage in addition to spa treatments. The packages vary between 120 minutes and 210 minutes in length.
If you're a golfer and plan to hit the tropical golf courses of Thailand, we have a Golfer's Heaven package you'll love to try after a round of golf. This package treats the lower legs with a 45-minute foot reflexology massage that eases soreness, relieves tension, and improves blood circulation. It finishes with a Hot Stone Massage that works deep into the tissues to leave you feeling refreshed and ready to hit the course again.
If you've yet to experience an authentic Thai massage, Let's Relax Spa will be happy to introduce you to this ancient and world-famous massage. Unlike a typical "rubdown" type of massage, Thai massage doesn't just treat the muscles.
The massage takes place fully clothed in loose pajama-like clothing that allows your limbs to move freely. The massage therapist will slowly and gently stretch your ligaments, joints, and tendons, as well as work all the kinks and knots out of your muscles.
People who develop a regular schedule of having a Thai massage liken it to yoga. You're able to stretch further without pain, and your body becomes more limber and supple, which also are the results of regular yoga practitioners. Thai massages also improve blood circulation.
If you find you enjoy Thai massages and you want to experience more of their benefits while in Thailand, Let's Relax Spa is the perfect place to do so. With spas in so many of the cities you'll be visiting, scheduling a number of Thai massages is easy to do. And receiving the same professional level of treatment is guaranteed in each of our branches.
On your upcoming trip to Thailand, experience another level of pampering and bliss. Visit Let's Relax Spa to be introduced to the pleasures of an authentic Thai Spa.